U.S. Stocks Spooked by Eurozone Fears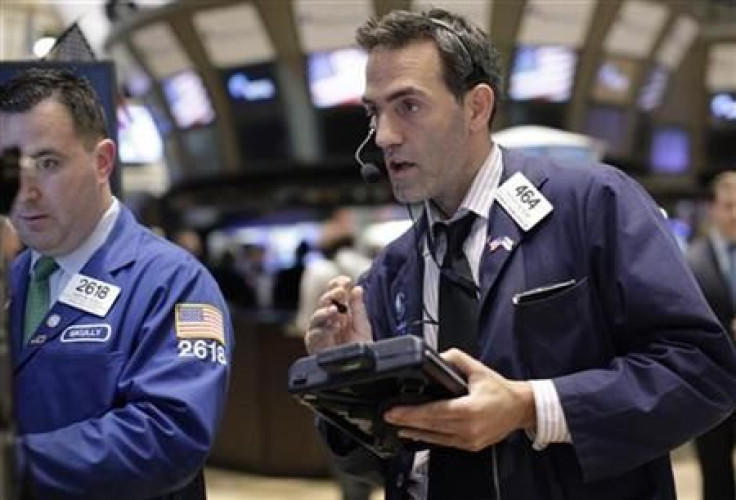 UPDATE: Dow Jones just reported that the weekend summit will go ahead as planned, citing EU sources.
U.S. stocks traded down on Thursday on fears regarding the Eurozone bailout.
The S&P 500 Index fell 3.45 points, or 0.29 percent, to trade at 1,206.43 at 12:59 p.m. ET. The Dow Jones Industrial Average dropped 38.29 points, or 0.33 percent, to trade at 11,466.33. The Nasdaq Composite declined 1.03 percent.
Around 9:00 a.m. ET, U.S. stock futures suddenly fell on a report from a German newspaper claiming that German leaders haven't ruled out delaying the upcoming Eurozone summit.
Reuters also separately reported that German officials said the meeting won't produce a decision on leveraging the Eurozone bailout fund EFSF.
However, officials from several other countries are unaware of any delays, according to media reports.
Still, the risk asset rally that started on Oct. 4 was largely fueled by hopes of a Eurozone bailout, just as the vicious decline that preceded it was fueled by concerns over the European sovereign debt crisis.
Going into this weekend's Eurozone summit, hopes are riding high.
Just as we did too many times in 2008, we are about to enter into a weekend where all eyes are on government officials and their attempt to deal with a major financial problem, said Peter Boockvar, equity strategist at Miller Tabak.
© Copyright IBTimes 2023. All rights reserved.