US To Strike New Trade Deal With A Changing Africa As AGOA Talks Kick Off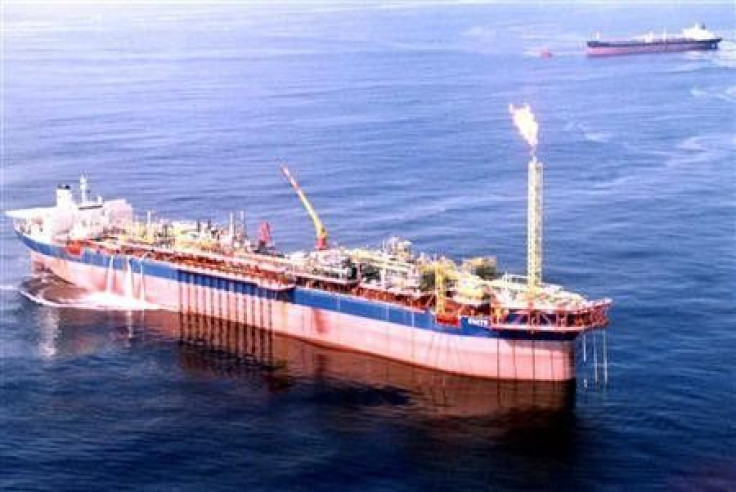 It is a longstanding policy of the United States to grant preferential trade deals to developing countries, in order to promote good relationships and to support growth for smaller economies. But what happens when those developing countries begin picking up the pace, leveraging their resources as they benefit more and more from favorable export agreements -- possibly at the expense of their more developed trade partners?
That's the question facing U.S. and sub-Saharan African officials in Ethiopia's capital city of Addis Ababa this week, as policy makers gather to discuss the African Growth and Opportunity Act, or AGOA. AGOA was signed into law in 2000; it offers incentives -- mostly in the form of duty-free trade access -- to 39 eligible sub-Saharan economies to liberalize their markets and build connections with American trade partners. The agreement expires in 2015, and U.S. and African officials aren't wasting any time on setting fresh terms for its renewal. The 12th annual AGOA forum is taking place Aug. 12 and 13, and both sides hope to make modifications that will benefit their own economies.

Much has changed since AGOA was first implemented; African exports under the agreement grew by than 500 percent between 2000 and 2011, and African economies are witnessing growth at breakneck speeds. Despite rampant poverty and underdevelopment across the continent, middle classes are swelling and urban hubs of enterprise are thriving. Last month, the International Monetary Fund projected that economic growth in sub-Saharan Africa should reach 6.1 percent next year, exceeding the expected global average of 4 percent.

Trade between sub-Saharan Africa and the United States consists mostly of commodities exported from Africa. Last year, U.S. exports to the region totaled nearly $22.6 billion, while its imports from the continent were more than twice that at $49.7 billion -- 86 percent of which comprised petroleum products. Unsurprisingly, Nigeria and Angola -- countries rich in hydrocarbons -- were the top exporters to the United States, sending goods valued at $19.1 billion and $9.8 billion, respectively. South Africa, the continent's largest economy, was the only close contender for third place with nearly $8.7 billion in exports.

African officials are well aware that lessening their dependence on hydrocarbons would benefit the continent. Fatima Haram-Acyl, commissioner for trade and industry at the African Union Commission (which acts as the executive/administrative branch of the African Union) spoke highly of AGOA for opening up markets and generating 1.35 million jobs, directly and indirectly. "However," she told the Nigerian Tribune, "it is unfortunate that about 90 percent of these exports are still oil products, which underscores Africa's need to diversify its exports and negotiate better terms for non-oil products with the US."
On the bright side, she added, "the volume of non-energy exports to the U.S. has increased by 275 per cent, from $1.2 billion to $4.5 billion between 2001 and 2011. The number of countries exporting non-oil products under AGOA has also increased from 13 to 22 during this period." Across the pond, American politicians and business leaders are increasingly realizing the incredible opportunities Africa presents -- not just as a source of commodities, but as a burgeoning manufacturing center and a fast-growing market for consumer goods. U.S. President Barack Obama traveled to sub-Saharan Africa in June to forge better trade relationships with African leaders, but many called the visit -- only his second after five years in office -- too little, too late.

Indeed, other superpowers have already beat Washington to the punch. China surpassed the U.S. to become Africa's biggest bilateral trade partner in 2009, and Beijing's Ministry of Commerce reports that total exchanges with the continent amounted to $198.5 billion last year. That figure is growing fast; it is expected to exceed $380 billion by 2015. The European Union is also angling for a closer relationship with Africa; it is expected to sign a trade agreement by next year that could present more enticing deals to African economies than AGOA presently offers.

Competition with global powers is only half the story; ramping up duty-free trade with Africa might present some American businesses with unfair competition, especially if the continent continues to grow so quickly. U.S. producers of agricultural goods like cotton, citrus fruits and peanuts, for instance, have reason to be wary of lenient policies for African imports. "As we think about renewing AGOA, we certainly do not want US firms to be put at a competitive disadvantage in the rapidly growing and dynamic African market," said US Trade Representative Mike Froman in Addis Ababa, according to the Financial Times.

American and African officials will be walking a fine line this week as they try to guarantee access to key international markets without endangering their own economies.
© Copyright IBTimes 2023. All rights reserved.