USDA Study Pinpoints Differences In Households With Obese Children And Those Without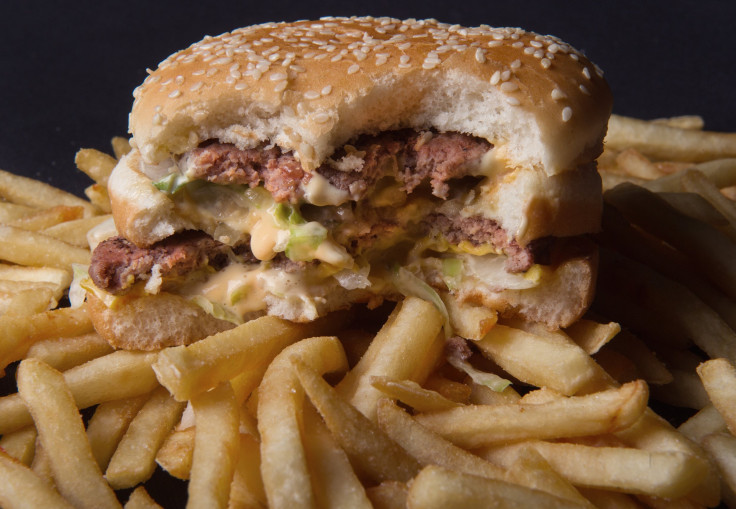 The number of obese children nationwide has more than doubled in the past 30 years, and a new study from the U.S. Department of Agriculture offers insight on which households are more likely to suffer from obesity.
Childhood obesity remains a growing concern, as it can lead to weight problems when the minors become adults, which could then lead to diseases and other health issues.
For the study, the USDA looked at characteristics and food environments in households that include at least one obese child (ages 2-17), referred to as obese-child households, and homes without obese children, nonobese-child households. Young Jo, an agricultural economist, looked at data from the USDA's 2012 National Household Food Acquisition and Purchase Survey (FoodAPS). The survey includes the type of food obtained by 4,826 households during a one-week period. Jo analyzed the data to identify reasons that could explain high obesity rates among some minors.
Location and access to stores with healthy foods plays a role. The study found obese-child households are more likely to live in "disadvantageous" environments, since obese-child households are located in place with less access to healthy foods. For example, in urban areas, households that include an obese child are closer to convenience stores, which are filled with snacks and sugary drinks. As for rural areas, obese-child households are more likely to live in areas farther away from superstores and supermarkets that sell healthy foods, like fresh produce and low-fat protein. Instead, obese-child households might buy at convenience stores that sell processed foods.
The study found some eating characteristics of obese and nonobese-child household weren't so different. The number of times both types of households ate dinner out or at home during the week, as well as the time children ate lunch, dinner and snacks, did not differ. However, minors in nonobese-child households ate breakfast 5 percent more often than those in obese-child households. That further suggests the need to take breakfast meals seriously, since they are considered the most important of the day.
Demographics and socioeconomic characteristics were also looked at. The study found minors from obese-child households are more likely to be Hispanic than those who live in nonobese-child households. The study also found children who live in households in which parents are not married, have lower education levels and are tight on money are likely to live in obese-child households. Another characteristic of an obese-child household is if the parents are obese themselves.
The report said :
"Low-income households may be able to afford only relatively cheap processed foods, which have low nutritional values and high calories. These household types likely live in unsafe neighborhoods where children cannot play outside, and they typically lack the resources needed to send children to sports and other afterschool programs, resulting in lower calorie expenditure for the children. The faster weight gain of children from obese-child households, rather than a stunted height growth, accounts for the difference in obesity rates of children."
In the 2012 USDA survey, respondents from obese-child households said high food prices and poor taste of healthy foods were factors that stopped them from eating better. The study also found nonobese-child homes are more likely to buy seafood and plant proteins.
U.S. Child Obesity Statistics
About one in five minors ages 6-19 in the United States are currently obese, according to the Centers for Disease Control and Prevention. Obese minors are at higher risk for having diseases and chronic health issues, like asthma, sleep apnea, bone and joint problems, type 2 diabetes and risk factors for heart disease. Child obesity can lead to an adulthood with obesity, which can lead to serious conditions and diseases, like heart disease, type 2 diabetes, metabolic syndrome, and several types of cancer.
In addition to the recent USDA report, a study last month by the Cincinnati Children's Hospital Medical Center found the 5-2-1-0 guidelines aimed to prevent childhood obesity in the U.S. are not being followed. The rules recommend that kids eat at least five servings of fruits and vegetables a day, spend less that two hours in front of a screen, fit one hour of physical activity into their day and that they consume no sugar-sweetened drinks.
© Copyright IBTimes 2023. All rights reserved.
FOLLOW MORE IBT NEWS ON THE BELOW CHANNELS