VA Scandal: Midwest VA Hospitals Had Secret Waiting Lists, Too [PHOTO]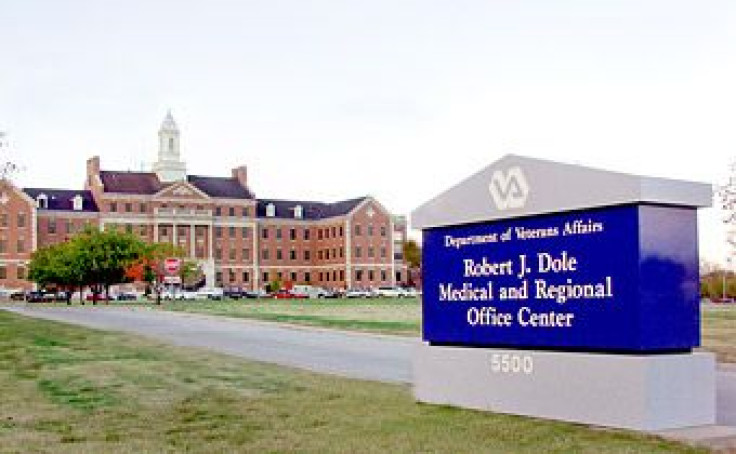 The issues at the Phoenix, Arizona, VA facility -- secret waiting lists and lengthy delays in care for veterans -- extended to the Midwest, albeit on a smaller scale, VA officials said in letters to two U.S. senators from Kansas obtained Wednesday by the Associated Press.
Ten "secret waiting lists" were in place at VA facilities in Kansas, Missouri, Illinois and Indiana, according to letters sent late last week to U.S. Sens. Pat Roberts and Jerry Moran, both Republicans. At least 96 veterans had to wait more than 90 days to be treated at seven VA facilities in those states, including 26 in St. Louis and 19 in Columbia, Missouri, according to the AP.
The existence of secret waiting lists, which were used to hide how long veterans were waiting for care at the Phoenix VA, in part led to the scandal that caused former Veterans Affairs Secretary Eric Shinseki to resign last week. About 1,700 veterans were on the lists and another 1,400 former military members had to wait more than 90 days to see their primary care doctor.
VA officials told Roberts and Moran that two of the 10 secret waiting lists at Midwest VA facilities "placed veterans at risk" and that the other eight "served to complement authorized lists to more fully support Veteran care and access."
One letter sent to Roberts said 21 veterans waited more than 90 days to receive care in Wichita, Kansas while another letter said only nine veterans had to wait that long for care.
"My top priority is who is on that secret list and what is the status of their care?" Roberts told the AP.
The two Kansas senators said they sent the letters to the VA's Office of Inspector General, which is conducting an investigation into all VA facilities in light of the scandal.
Francisco Vasquez, director of the Robert J. Dole Veterans Administration Medical Center in Wichita, and Dr. William P. Patterson, director of the VA's Heartland Network, said the waiting lists have been "immediately discontinued" and veterans were being contacted to see that they get the proper level of care.
© Copyright IBTimes 2023. All rights reserved.