Valentine's Day Chocolate May Be More Expensive This Year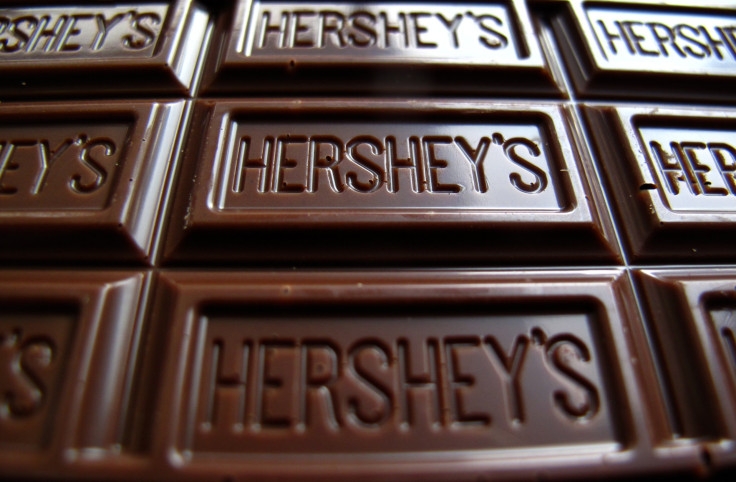 Valentine's Day shoppers might find a box of chocolate more expensive this year, and they can thank China, Ebola and a dusty wind in west Africa. On Thursday, the average price for a metric ton of cocoa was $2993.47, down from the $3,022.69 it was at the same time last year, according to the International Cocoa Organization.
But that hasn't stopped a 2014 price boom from getting to your Valentine's Day loot. Last year cocoa prices skyrocketed thanks to increased demand from Asian markets and the need for high-quality dark chocolate, which requires more cocoa, in Europe and North America. Plus, a dry, dusty wind known as the harmattan, has been sweeping across the world's biggest cocoa-producing countries of Ghana, Nigeria and Cote D'Ivoire, worrying traders.
"We're looking ahead and worried about production," said Jack Scoville, senior market analyst at Price Futures Group in Chicago. "People are thinking we might not have enough cocoa."
Because of the leap in prices, candy companies around the world have made serious adjustments to stay afloat. According to the New York Times, companies such as Hershey and Mondelez International, which owns brand such as Cadbury, and the Swiss Russell Stover-owner Lindt & Sprungli raised prices on their candy as much as 8 percent last year.
Mondelez noted in its latest earnings release that its gross profit margin took a 0.5 percent hit due to "market-to-market adjustments associated with commodities and currency hedging."
But even though Valentine's Day candies will be expensive this year, it seems like the cocoa price may fall a bit in 2015. West Africa, which produces more than half of the world's cocoa, has faced a tough time but should come out on top. Despite flat growth in Nigeria and Cameroon due to weather conditions and plant disease, and a downturn in Ghana, the biggest producer in the region, Cote D'Ivoire, is doing fine, according to Victoria Crandall, commodities analyst at Ecobank.
"Dry weather in the region has been at the center of concerns over supply shortages this season, but fears that it would affect Cote d'Ivoire's output were assuaged once the winds subsided in January," Crandall said.
Plus, prices are adjusting themselves after traders wrongly feared that the Ebola outbreak would affect the harvest this year.
"There was a shortage," says Scoville."But after the Ebola scare we found that it wasn't affecting crops and production seemed pretty good." He also noted that demand seems to be lagging in big markets like China and India, which could send prices down again, and could make candy a little more affordable in 2016.
© Copyright IBTimes 2023. All rights reserved.
FOLLOW MORE IBT NEWS ON THE BELOW CHANNELS