Valentine's Day With One Direction: Members Name the Most Romantic Things They've Done [VIDEO]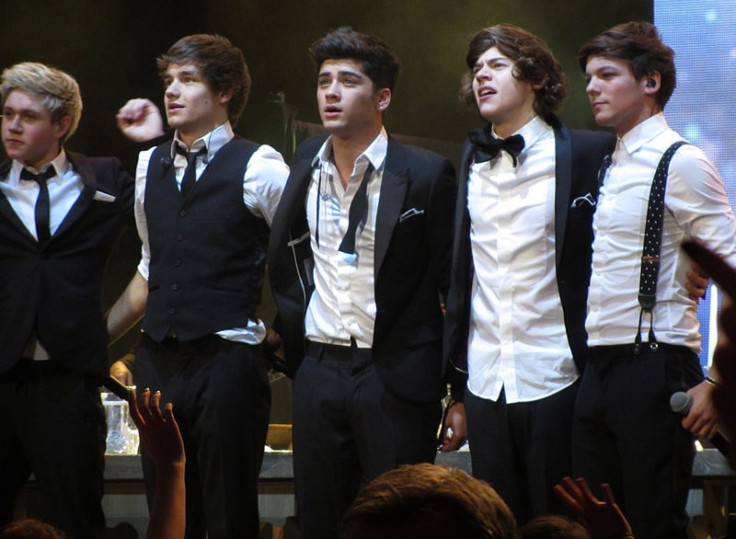 The popular British boy band, One Direction, have made headlines lately with the news that they will appear on iCarly, the popular Nickelodeon TV show, after taping their appearance on Monday. The show will be their first U.S. television appearance.
The boy band, which formed on the British music competition show X-Factor, already has a huge teenage fan base in England and hopes to increase their popularity in America. According to MTV, over 500 teenagers greeted the band, whose fans refer to them as 1D, outside Nickelodeon's studios. In the upcoming episode of iCarly in which they appear, the show's protagonist, played by Miranda Cosgrove, learns that One Direction have accepted an invitation to play on her Web show.
With Valentine's Day right around the corner, each member of One Direction took to the Web site Cambia.com to talk about the most romantic things they had ever done for a girlfriend. The answers included cooking a home-made dinner of mozzarella-stuffed, ham-wrapped chicken, and writing a love song. The video is very much in character with 1D's public image as a band of likeable and good-looking English and Irish lads. However, the truth may be a bit more controversial. According to an interview with MTV, One Direction member Harry Styles is attracted to older women.
"I love cougars," the famous pop singer said.
© Copyright IBTimes 2023. All rights reserved.