Value Of Chinese Conglomerate Fosun International Climbs Most In Two Months After It Bids With AXA To Buy Club Med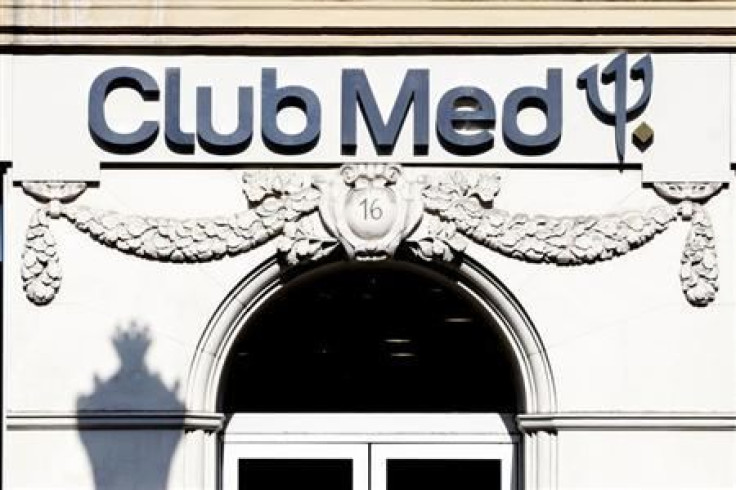 Fosun International Ltd. (HK:0656) shares climbed the most in two months on Tuesday after the Chinese conglomerate teamed with Paris-based AXA Private Equity to offer to buy Club Méditerranée SA (EPA:CU), Bloomberg News said. Fosun and AXA are Club Med's largest shareholders.
Investors also took a shine to Club Med stock, which remained above €17 ($21.98), which is approximately the amount AXA and Fosun are offering for the international resort operator.
The friendly tender offer that was floated on Monday comes as the tourism company has been diversifying from its traditionally European customer base and honing in on the growing lucrative market serving Chinese tourists, who are increasingly embracing the all-inclusive services offered by the French tourism-club operator. Like many European-centric companies, Club Med has been hit hard by Europe's sovereign debt crisis. Its stock price plummeted from a 10-year high of €54 in 2007 to an all-time low of €9 two years later.
The Wall St. Journal reports that the company has invested about €100 million a year over the past decade in upgrading its approximately 60 resorts worldwide, about half the number it used to have. Well over a third of its customer base are from France, whose tourists are known to gravitate toward all-inclusive vacation packages more than other European travelers.
AXA and Fosun currently own 20 percent of Club Med, which is valued at €556 million based on Friday's closing price of €13.85 per share. This would be Fosun's first major acquisition outside China. The company, founded in 1992 by four Chinese university students, recently announced a massive rollout of a $1 billion global private equity fund.
To move away from its dependence on broke Europeans, the company recently opened two resorts in China and had three more in the works. It's aiming to make Chinese vacationers its second-most important clientele by 2016, so Fosun's participation in the friendly takeover is viewed as a positive by investors and market watchers.
A takeover by Club Med's primary shareholders is being viewed on the Street as a win-win development, especially considering the French government's open-arms policy to foreign acquisitions of Gallic companies.
In his first official visit to China last month, French President François Hollande made encouraging statements regarding Chinese investment in France, including mergers and acquisitions. For their part, Club Med's primary shareholders say they have had their sights set on full control for years.
"We have been working with the management for two years to accelerate its strategy worldwide," Dominique Gaillard, a member of AXA's executive committee, said in announcing the offer on Monday. "I am convinced that together with Fosun and Club Méditerranée teams, we will position the group as a leader on all of its markets."
© Copyright IBTimes 2023. All rights reserved.