'Vampire Diaries' Spoilers: Klaroline Love Triangle Over? 'Originals' Crossover To Clear Up Klaus, Caroline, Tyler Drama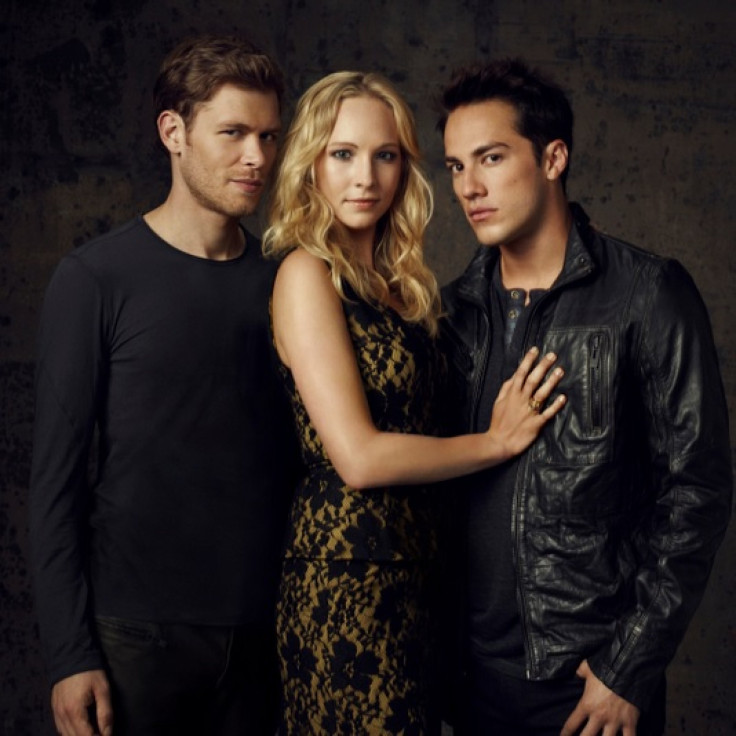 "Vampire Diaries" fans mourned the loss of Klaus and Caroline ("Klaroline") when the Original hybrid vampire left Mystic Falls for New Orleans. But the "Vampire Diaries" execs didn't put a stake in that coffin. Instead they're using the first "Vampire Diaries"/ "The Originals" crossover to put an end to the sexy (and dangerous) love triangle.
For those unfamiliar with the Klaus, Caroline and Tyler love triangle, the Original hybrid took a liking to Caroline when he moved into Mystic Falls. But since Caroline was dating Tyler (and Klaus was the big bad that tortured her friends) things didn't work out between her and Klaus. That didn't stop Klaus from pursuing a relationship with Caroline though, and he did everything in his power to tear her and Tyler apart – including banning Tyler from Mystic Falls after a botched hybrid uprising plan.
Despite some serious flirting (and fans begging for some sweet, sweet Klaroline lovin'), said goodbye to Caroline during the season 4 finale of "The Vampire Diaries." But he didn't leave without giving her a graduation gift – Tyler's freedom.
"He's your first love," Klaus tells her in one of the most romantic moments from the season 4 finale. "I intend to be your last. However long it takes."
Tyler broke up with Caroline during "The Vampire Diaries" fifth episode of season 5, telling her that he needs to exact revenge on Klaus for killing his mom and ruining his life. And even though Caroline begged for him to love her more than he hates Klaus, Tyler ended up leaving.
"Vampire Diaries" and "Originals" fans know that Tyler will be turning up in New Orleans during episode 7 of "The Originals" and that he has information and background on Hayley – information that's going to "affect a lot of people." And while the mystery of Hayley is exciting, fans will be dying to see Caroline thrown into the conversation.
"These guys have been enemies for a very long time, and you'd think that Klaus would kind of want to take a jab at Tyler, bring her up, and maybe that would lead to some aggression," actor Michael Trevino explained to Entertainment Weekly of the Caroline, Tyler, Klaus love triangle. "And maybe that leads to two guys running at each other full speed."
Tyler's break up with Caroline was his choice this time instead of being forced to leave town. And while he might have nailed that relationship door shut, "Vampire Diaries" fans will see that Tyler still has another chapter in his story.
Will he stick around town for a while? Will Klaus try to woo Caroline into coming down to New Orleans? Will Tyler even make it out of New Orleans alive? Fans will have to wait and see what happens when Michael Trevino's Tyler shows up on "The Originals" on the CW on Tuesday, Nov. 12 at 8 p.m.
© Copyright IBTimes 2023. All rights reserved.