Vanessa Hudgens Shares Gorgeous New Switzerland Mountain Vacation Photos On Instagram
KEY POINTS
Vanessa Hudgens went to Switzerland for vacation
She shared pictures of the trip online
She has a drink in her hand in most of the photos
Vanessa Hudgens is giving her fans vacation goals by posting pictures of her recent trip on her Instagram page. She went to Switzerland to enjoy the holidays and has been sharing snaps of the beautiful landscape with her followers on social media.
With a drink in her hand against the backdrop of majestic white mountains, Hudgens looked stylish in the pictures she shared on her Instagram page. She wore a cream-colored turtleneck top, black trousers and a matching black jacket. She finished the look with a pair of ankle-length boots, red gloves, and round sunglasses.
The pictures were taken near the village of Vals in Switzerland, Hudgens revealed in the Instagram post. She appears to have visited a popular tourist spot near the village, and a few other tourists appear to have visited the spot around the same time as the actress.
Another set of pictures Hudgens shared on Instagram show some of the families in the background who had also gone on a holiday in Switzerland. "Cheers," she captioned the post with a drink in her hand.
Among the fun activities that Hudgens took part in was a gondola ride. She shared a set of snaps of the gondola ride online.
Hudgens also shot a video of the beautiful mountains in Switzerland and shared it online. She revealed in the post that she fell asleep during the road trip and then woke up to see mountains. " Switzerland is hella gorgeous," she wrote.
7132 Hotel is the place Hudgens chose to stay during her vacation trip. She gave her fans a glimpse of the hotel room and called it a "magical place." The view from the room shows the village nearby and the snow-covered mountains behind it.
Almost all the photos that Hudgens shared on Instagram show her having a drink in her hand. She appears to be all set to celebrate New Year during her trip before returning home.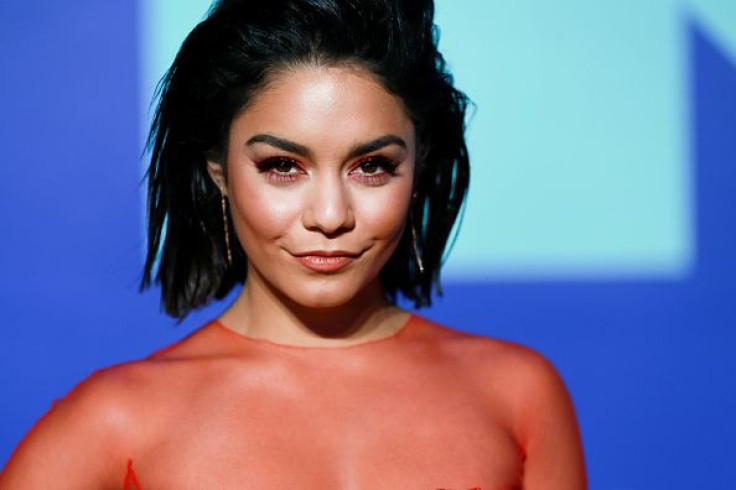 © Copyright IBTimes 2023. All rights reserved.