vCISO Platform Cynomi Democratizes Cybersecurity Leadership Through AI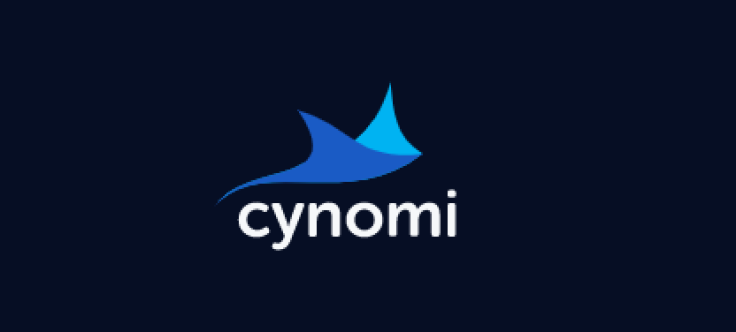 Cyberattacks targeting companies of all sizes continue to run rampant. Fortunately, organizations have taken notice and placed cybersecurity as a crucial part of their business agenda. Cybersecurity spending is forecasted to grow 11.1% and reach $187 billion in 2023.
With the emergence of cloud-based security tools and the shift towards subscription-based models for platform and software acquisitions, organizations can now adopt and deploy powerful security tools to defend their respective IT infrastructures. However, even with the proper tools, companies still need proper security guidance and leadership. Unfortunately, there is a workforce gap of 3.4 million cybersecurity professionals globally. This scarcity typically makes cybersecurity expertise out of reach to smaller enterprises.
To help address this issue, Cynomi has developed a platform that provides advanced virtual CISO (vCISO) capabilities to managed service providers (MSPs) and consulting firms. Through Cynomi, MSPs can evaluate an organization's security posture and help build better strategies to minimize its risks of falling victim to cyberattacks more easily and capably.
Security Leadership Goes Virtual
Today's cybersecurity threat landscape has made the CISO role vital for companies. CISOs have to roll out comprehensive cybersecurity strategies. This requires performing a variety of tasks. Security postures must be accurately assessed. Tools and technologies must be integrated to protect all layers of the infrastructure. People must be guided by proper policies and programs. Compliance and governance requirements must also be met.

Getting qualified people to fill the role is challenging. A CISO needs to be an expertise with years of experience dealing with real-world threats. Such proficiencies do not come cheap. CISO compensation in the US is $584,000 in 2022 and is rising due to demand and competition. This cost alone makes CISO hiring unfeasible for smaller firms. As such, it makes more financial sense for many small organizations to outsource the CISO function to MSPs and consulting firms rather than assume it in-house.
vCISO services allows companies to benefit from expert insights at more affordable rates. Fortunately, the emergence of platforms like Cynomi is a boon to MSPs and firms. They can leverage Cynomi's AI-driven platform to automate essential CISO functions, including risk and compliance assessments, customized security policies, remediation plans, and task management. Responsibilities can then be distributed and delegated to other security staff, allowing them to guide companies without requiring them to invest heavily in top-level human resources.
"SMBs and mid-market companies are at risk," explained CEO David Primor. "I realized after helping several companies that experienced cyber attacks that there was a big gap between organizations that have a CISO - and SMBs and SMEs that only have security tools, but no strategic management of their cybersecurity: including conducting periodic assessments, building a cybersecurity plan with action items and remediation tasks, build the right processes within the organization. Tools alone are not enough, and attackers take advantage of that. This is why more and more SMBs and SMEs are turning to managed service providers and professional services firms for vCISO services."
How Cynomi Works
Time is of great importance in security matters. By automating CISO tasks, companies can accelerate their adoption of new policies and implementation of processes that improve their security. Cynomi's key features and functionalities include the following:
Vulnerability and Exploit Gap Analysis. Knowing the organization's security posture is key to building a solid security strategy. Cynomi can identify areas of risks and other vulnerabilities. These assessments highlight the company's exposure and provide insights for remediation.
Task Prioritization and Management. Any remediation plan is only helpful if it is actionable. Cynomi can generate a remediation task list with each item having a critical rating to identify which issues must be addressed first. It also provides a task management tool to monitor progress and promote collaboration.
Tailored Security Policies. Security is not one-size-fits-all. Each strategy must be founded on an organization's size, context, and situation. Through Cynomi, policies are created to be actionable and are based on the company's profile, industry standards, and applicable regulations and compliance requirements.
Reports and Dashboards. Information is only helpful if decision-makers can understand them. Cynomi includes a reporting feature that can generate progress reports with the latest data available. Dashboards provide a real-time snapshot of a company's state of security, including other metrics such as improvement trends and compliance gaps.
Bridging the Gap
Through these capabilities, Cynomi enables smaller organizations to build their cybersecurity strategies through the same frameworks and approaches that expensive in-house CISOs use for enterprise cybersecurity.
The Tel Aviv-based startup was founded in 2020 and has made cybersecurity its mission. Its founders are driven deliver proper security guidance to the organizations that need it. CEO Primor is a cybersecurity expert who spent his career dealing with state-level cybersecurity threats. COO Roy Azulay is also an experienced founder and manages Cynomi's global operations. The company has already raised over $5 million in capital from its funding rounds.
By making CISO capabilities more accessible to everyone, Cynomi essentially democratizes security leadership. This way, the massive gap in the cybersecurity workforce would become less of an obstacle for organizations to implement the security measures needed in today's environment.
© Copyright IBTimes 2023. All rights reserved.
FOLLOW MORE IBT NEWS ON THE BELOW CHANNELS