Vegetarian Recipes For Super Bowl 50: Easy Appetizers For Your Game Day Party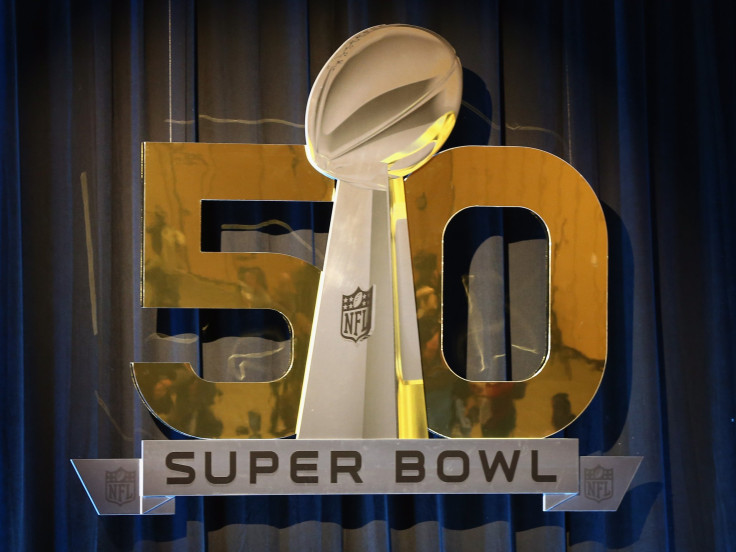 Part of the fun in throwing or attending a Super Bowl party is feasting on the snacks. From pizza to buffalo wings, there is always something delicious to snack on. But what about if you're a vegetarian? You don't have to fight for the last plain slice or rely on eating celery sticks!
Before the Denver Broncos take on the Carolina Panthers during Super Bowl 50 in San Francisco on Sunday, Feb. 7, check out some easy and last-minute vegetarian recipes to add to your game day menu.
Buffalo Wings
Get in on the buffalo wing fun with these pre-made vegetarian options. MorningStar Farms and Gardein both offer delicious meatless wings that require less than 20 minutes in the oven. If you're more interested in making your own, check out PETA's vegan spicy buffalo cauliflower recipe HERE.
Veggie Pizza
Set up your own pizza making station ahead of the big game. Food stores offer a variety of pre-made dough or crusts that only takes a few minutes to bake in the oven. Let your guests add their own toppings – like sautéed peppers and onions, olives, spinach, or pineapple. Cook times and temperature may vary. Check the packaging on your pizza crust/ dough.
Fried Zucchini Sticks
Bread crumbs and a couple eggs go a long way to create a delicious fried treat. Offer fried zucchini sticks with leftover sauce from your pizza. This appetizer is quick and easy for a last minute party dish. Click HERE to check out Giada De Laurentiis' recipe on Food Network.
Meat-Free Nachos
Ground beef doesn't have to be the star of your nacho dish. Grab your favorite brand of tortilla chips and top with any combination of black beans, cheddar cheese (vegan or regular), olives, diced tomatoes and jalapeno peppers. Lightlife and MorningStar Farms also offer a ground beef alternative for those vegetarians or vegans who still want the meaty texture, just be sure to cook it before adding to your nachos. Toss your creation in the oven at 350 degrees for 8-10 minutes.
Baked Potato
No baked potato is complete without cheese and bacon. Trick your carnivore partygoers by making baked potatoes with Betty Crocker Bac-Os Bacon Flavor Bits or McCormick Bac'n Pieces. Despite having bacon in the name, the products are considered vegetarian. To make baked potatoes, preheat your oven to 425 degrees. After scrubbing your potatoes, slice them in half and place on a baking dish. Unfortunately they do take some time to cook, clocking in at 40-50 minutes in the oven. Top with cheese and your vegetarian bacon bits.
Guacamole
Guacamole is a friendly dip for vegans, vegetarians and carnivores. You'll need an avocado, onion, garlic, tomatoes, lime and some seasoning to create a basic guacamole, however, Alton Brown has a Food Network recipe that will add some serious kick to your dip. Click HERE for the recipe.
Hummus
Hummus is super simple to make and easy to serve with vegetables, crackers, pretzels or bread. Using a food processor, add a can of drained chickpeas, one clove of garlic and a tablespoon of olive oil. Blend the ingredients together and gradually add water until the consistency is creamy. Season with lemon juice, cumin, salt and pepper before serving.
© Copyright IBTimes 2023. All rights reserved.