Venezuela's Currency Devaluation Is Hitting Company Earnings, From Eli Lilly & Co (LLY) To PepsiCo Inc (PEP)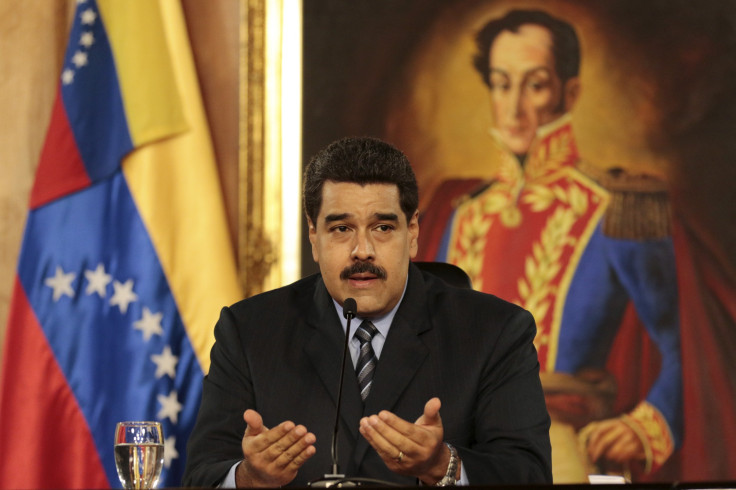 It took a few months for the numbers to roll in after Venezuela effectively devalued its currency in February, but the earnings of large U.S. companies, from pharmaceutical companies to soda makers, are starting to show the impact in their first-quarter reports.
Drugmaker Eli Lilly & Co. released its first-quarter earnings Tuesday, and they fell short of analysts' consensus estimates, returning 83 cents per share, less than the 85 cents predicted. Its $4.87 billion in quarterly revenue, however, beat the consensus estimate of $4.82 billion.
Eli Lilly cited Venezuela as having a tangible impact on earnings. The charge "related to the impact of the Venezuelan financial crisis, including the significant deterioration of the bolivar" cost the company $203.9 million in pretax earnings or 19 cents per share, after taxes.
Eli Lilly and Company (LLY) | FindTheCompany
Venezuela announced Feb. 13 that it would devalue its currency. The decision was calculated by Reuters as slashing the value of $7.1 billion in assets held by 10 major U.S. corporations to a mere $421 million. Venezuelan President Nicolás Maduro followed through four days later, simplifying a three-tiered exchange system to a two-track version instead. He reduced the stronger official exchange rate from 6.3 bolivars to the dollar to 10 bolivars per dollar; in the weaker tier, a dollar would be worth much as 200 bolivars.
PepsiCo, a company with one of the largest stated exposures to Venezuela, was also hit by the devaluation. It originally had assets worth $1.13 billion in the South American country, based on an exchange rate of 12 bolivars to the dollar. At an exchange rate of 170 bolivars to the dollar, those assets plummeted in value to $79.1 million.
In PepsiCo's first-quarter earnings report, the company also cited "the impact of the Venezuela deconsolidation" as having a 2 percent "unfavorable impact on reported net revenue." The soda and snacks maker said its total sales fell 3 percent in the first quarter, for the sixth straight quarter, to $11.86 billion, in part because of weaknesses in markets including Latin America.
PepsiCo Inc. (PEP) | FindTheCompany
© Copyright IBTimes 2022. All rights reserved.
FOLLOW MORE IBT NEWS ON THE BELOW CHANNELS