VH1's 'Girls Cruise' TV Show Premiere: Meet The Cast, Watch Trailer
VH1's taking viewers on a wild vacation this summer with its new reality show, "Girls Cruise," starring Lil' Kim, Chilli and Mýa.
Setting sail tonight, the VH1 docuseries follows Lil' Kim and her friends as they head out on a glamorous trip meant to both help them find themselves and better bond with each other.
"As they travel through the Caribbean, the crew hits the high seas on an epic journey filled with hilarious adventures, emotional breakthroughs and spicy romances as they cultivate bonds and unapologetically live their best lives," the synopsis reveals.
Get to know the cast of VH1's "Girls Cruise" right here before the show premieres Monday night:
Lil' Kim
With four studio albums out, a fifth on the way and multiple mixtapes under her belt, Lil' Kim's been a pop culture icon for years. Now, the Grammy winner is letting fans go on vacation with her via her new VH1 reality show.
Chilli
As a member of TLC, Chilli's been a major part of music history since the early '90s when the group's debut album, "Ooooooohhh... On the TLC Tip," was released. Since then, she's recorded a few more albums with the group, gone on to acting in projects like "Single Ladies" and "Marshall" and starred in her own reality show, "What Chilli Wants."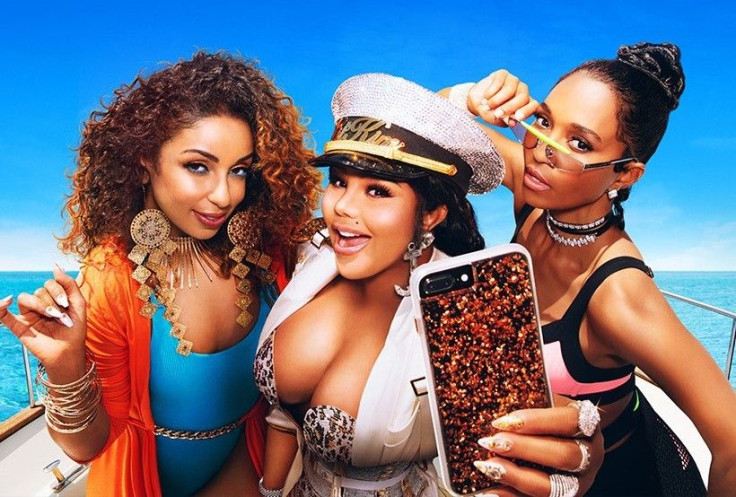 Mýa
The Grammy Award-winning singer has released seven studio albums and multiple EPs and mixtapes since she stepped on the music scene in 1998 with her self-titled debut album. Aside from the world of music, Mýa's also done a bit of acting, including roles in movies like "Chicago" and "Dirty Dancing: Havana Nights."
Pretty Vee
Also known as Vena E., she's a comedian who amassed a large social following because of her hit Instagram videos and because of her role on MTV's "Wild 'N Out."
B. Simone
She's also a comedian known for her viral social media videos and for starring on "Wild 'N Out." This VH1 series won't be her first reality show as she previously starred, and produced, on the Zeus series "You're My Boooyfriend," which followed B. Simone as she looked for love.
Tiffany Panhilason
The actress has worked on shows like "Jane the Virgin," "Hit the Floor," "Roadies" and "Angie Tribeca." She also hosted the lifestyle TV show "This Is LA" a couple years ago and founded the lifestyle clothing brand One One Six.
Charly "Char" Defrancesco
He's a socialite and former model who runs a candle company called Get Lit. He recently married his longtime partner, fashion designer Marc Jacobs.
"Girls Cruise" premieres on VH1 on Monday at 9 p.m. EDT.
© Copyright IBTimes 2023. All rights reserved.