Video: How Powerful Is Ford's New Mustang Shelby GT500 Really?
Wondering what the 2020 Ford (F) Mustang Shelby GT500 sounds like? At 760 hp and 625 pounds-per-feet of torque, the car is the most powerful street-legal vehicle produced by the automaker to date.
Ford unveiled the GT500 at the Goodwood Festival of Speed, where it unleashed the car's 5.2-liter, supercharged V8 to the crowd. Professional drift driver Vaught Gittin Jr. was behind the wheel for the unveiling. He spun the tires off the line and offered a few drifts as well, which can be seen through the large plume of white smoke.
The GT500 was showcased with a Grabber Lime livery and can reach 60 mph in just over three seconds, according to Ford. The car weighs in at over 4,000 pounds and is equipped with a seven-speed dual-clutch transmission that directs power to the carbon fiber rear tires.
Added handling has been incorporated into the car with a magnetic adaptive suspension.
Hear and see the GT500's powerful engine here.
Ford is selling the Mustang Shelby GT500 for a starting price of $73,995. Depending on add-ons, the vehicle price tag can be upwards of $90,000 or more, Automotive News reported.
The GT500 will go on sale in the fall of 2019 in a limited quantity of 5,000 units globally, Ford said.
Shares of Ford stock were down 1.24 percent as of 11:47 a.m. ET on Monday.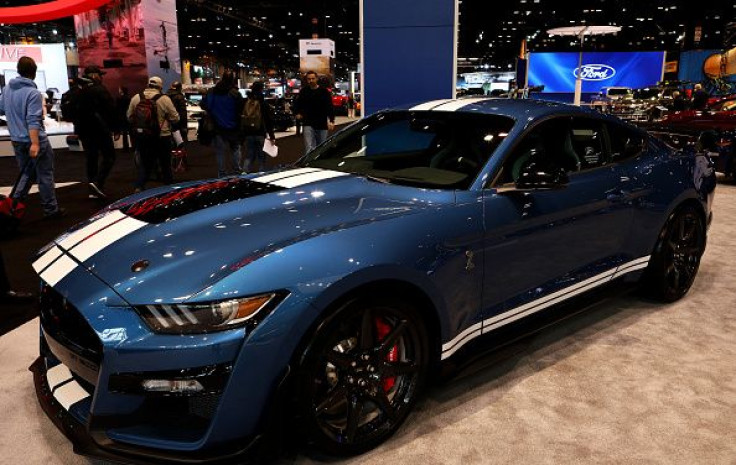 © Copyright IBTimes 2023. All rights reserved.