Video: Investors Brace For 2016 Security Impact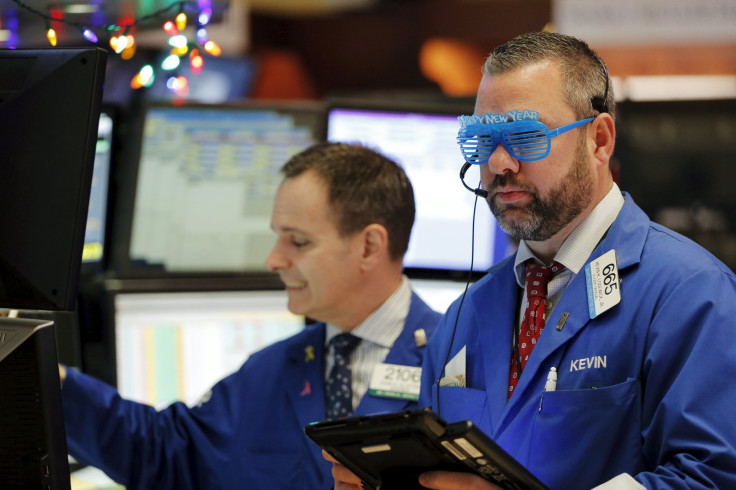 In 2016 investors may increasingly have to accept that the world may not be as safe as it once was. Terror attacks in Paris and a lock down in Brussels. Turkey downing a Russian fighter jet.And a bomb exploding a passenger one over Egypt. Then there were the ongoing problems in Greece and Ukraine. Plus various cyber attacks.
The unforeseen events of 2015 impacted markets and investor behaviour.Bill Blain, a strategist at Mint Partners, said, "I think there is a lot of personal fear which communicates itself on trading floors into the way that people are going to act." What risks could be ahead in 2016?
Blain says euro watchers should look out for anti-austerity movements, governments being forced to spend more on defence and anti-terrorism, as well as increasing pressure on social services.
"Europe never ceases to amuse and amaze us," he said. "It would be great to see growth in Europe but I think there are so many challenges, including political ones that are going to dominate the European news sphere next year."
With increasing political risk, one particular industry may be under threat in 2016. Justin Urquhart-Stewart from Seven Investment Management, pointed at the travel industry.
"Probably the travel industry will be the ones suffering most because people's fears, they want to stay at home," Urquhart-Stewardt said. "They're not going to be travelling as much if we see any further repetition of some of the horrors we've seen in Paris and elsewhere."
The migrant crisis is set to dominate in Europe.A challenge that German Chancellor Angela Merkel this year described as bigger than Greece's debt crisis. Investors will have a difficult time adjusting to the market's new ecosystem.
Urquhart-Stewart said, "This is going to be very difficult for investors to try and work out - what is the new normal? And the answer is we don't know yet, but it's certainly not like the old one."
The other threat to stability comes from inside - investors will be closely watching how Britain votes on a possible exit from the European Union.
© Copyright IBTimes 2023. All rights reserved.