Viola Davis-Oscars 2017: 9 Inspirational Quotes By Actress On Race, Women And Entertainment Industry After Her Best Supporting Actress Win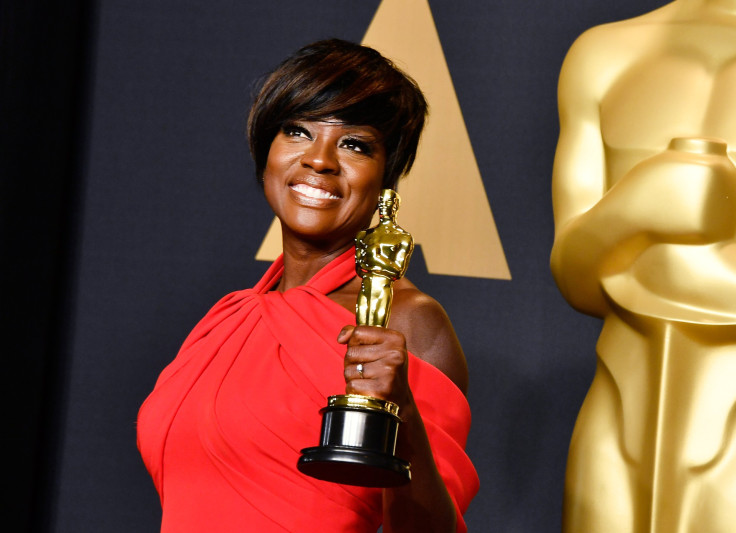 Viola Davis made an emotional speech Sunday night as she accepted her award for best supporting actress for her role in "Fences." Davis used her Oscar win to reflect on her career and the reason she started her journey to be an actor.
This was the first Oscar for the "How To Get Away With Murder" actress, who has been nominated for the prestigious award on two earlier occasions — for "The Help" and "Doubt." The 51-year old is already an Emmy and Golden Globe winner and is known to have made bold statements through her illustrious career, speaking out against racism and the hardships of being a woman in the entertainment industry.
Here are some quotes by the spectacular actor who is also a source of inspiration for many:
"You can change the Academy, but if they are not being produced, what is there to vote for?" — on the #Oscarsowhite controversy.
"The only thing that separates women of color from anyone else is opportunity." — 67th Emmy Awards speech.
"I just look at women sometimes and I just want to ask them, 'Do you know how fabulous you are?' I look back at pictures of myself and I remember thinking, 'I was so fat when I was growing up. I was 165 pounds when I graduated from high school. I was a mess.' And then I look back at pictures of myself, and I'm like, 'You were fabulous.' I wish I would have known that then." — to ELLE.com in 2016 .
"It's time for people to see us—people of color—for what we really are: complicated." — New York Times.
"The internal sexism within womanhood is very ­predominant in Hollywood, because we all want to be ­successful. There's a plug to it: You all have to be skinny! You all have to be pretty! You all have to be likable, because that's the ­formula that works. On an ­executive level. On a power level. And it's not always the same working with black people, because of the internalized racism. The colorism." — to Entertainment Weekly in 2015.
"The one thing I feel is lacking in Hollywood today is an understanding of the beauty, the power, the sexuality, the uniqueness, the humor of being a regular black woman." — Essence.
"As Black women, we're always given these seemingly devastating experiences—experiences that could absolutely break us. But what the caterpillar calls the end of the world, the master calls the butterfly. What we do as Black women is take the worst situations and create from that point." — Essence.
"The black artist cannot live in a revisionist place. The black artist can only tell the truth about humanity. Humanity is messy. People are messy... We, as African American artists, are more concerned with image and message and not execution. Which is why every time you see our images they've been watered down to a point where they are not realistic at all. It's like all of our humanity has been washed out. We as artists cannot be politicians. We as artists can only be truth tellers." — " The Tavis Smiley Show".
"Living out loud is not playing Annalise Keating on 'How To Get Away With Murder,' it's not being Amanda Waller in 'Suicide Squad,' it's not getting an Oscar. Living out loud is living a life that's bigger than yourself. Living out loud is long after you're gone –you leave something on this Earth that's bigger than yourself."— at the Rape Foundation's Annual Brunch in 2016.
© Copyright IBTimes 2023. All rights reserved.
FOLLOW MORE IBT NEWS ON THE BELOW CHANNELS