Virtual Reality Gear Is Officially Hot, But Don't Expect It To Blow Up Christmas 2014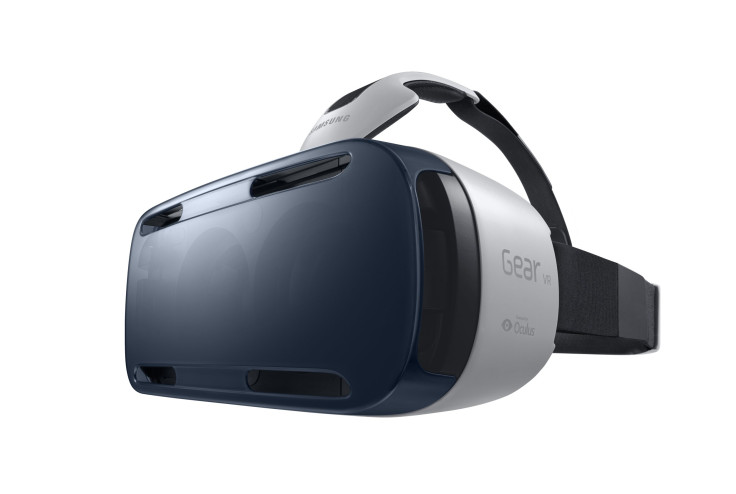 With Facebook Inc. buying Oculus VR and seemingly ready-for-retail devices from Samsung Electronics Co. and Sony Corp., virtual reality appears poised to become a consumer category. But don't expect it to affect this year's holiday sales.
That's because -- for all the buzz -- only one such device is expected to hit retailer shelves this year, meaning very few will find their way under Christmas trees in December.
Though Samsung (KRX: 005930) recently announced its Gear VR headset, developed in collaboration with virtual reality company Oculus, the device will have limited availability online and through mobile carriers when it goes on sale later this year. Oculus says the primary release of the Gear VR will be an "Innovator Edition" of the device. "It's an early-access, beta-version of the device for developers and enthusiasts rather than a final consumer product," Oculus said on its blog.
Oculus is still developing its own Oculus Rift headset, which it says has not been hindered by its collaboration with Samsung, but is similarly not ready for the mass market. Notably, Facebook (NASDAQ: FB) purchased Oculus VR in July, but long-term plans remain unknown. Sony (NYSE: SNE) is also developing its own VR headset called Project Morpheus, which will work with its PlayStation 4 console. Though Sony has sent out Project Morpheus kits to developers, there is no timeframe for the commercial release of the headset.
Despite a limited-capacity release, Samsung is leading the pack with plans to have Gear VR in stores by the end of the year. For the Korean manufacturer, its marketing strategy will be all about the software.
"The story's going to be written by content, at the end of the day," Samsung Vice President Justin Denison told Recode. "How the content is made available to consumers will drive whether this is a success or not."
Some content partners have indicated plans for monetizing its Gear VR content but also say that a market launch is far off. "We are excited to be able to showcase the immersive IMAX experience in this new format, but have no immediate plans to commercialize the product given its early stage," an IMAX spokesperson said. "As we continue to innovate with VR products, we will better define our revenue model, including potentially charging a fee per movie download."
Other content providers include Marvel, DreamWorks, Cirque du Soleil Media, M-GO Advanced, Vevo, DeNA, and Qualcomm Inc. (NASDAQ: QCOM). Some of the most practical applications come from partners like Vevo, which will provide a host of video content for the Gear VR, such as music videos, live concerts and original programming. DeNA, a Japanese mobile gaming company, plans to introduce its game, tentatively called Protocol Zero, which allows players to see in night vision, X-ray vision and thermal vision.
The Gear VR works with the Samsung's new Galaxy Note 4 and Galaxy Note Edge smartphones, which serve as the display and power sources for the virtual reality projector. The price will likely factor into consumers' interest in the Gear VR. The proposed cost for the headset is between $199 and $299, not including the cost of the Galaxy Note 4 or Galaxy Note Edge smartphone that is required for the device to function.
"The idea that you use your phone as a screen makes a lot of sense as it minimizes the cost of the overall device. That said this is not for everybody," Carolina Milanesi Chief of Research and Head of US Business at Kantar World Panel said. She believes that the Gear VR bundled with the Galaxy Note 4 or Galaxy Note Edge would make for a pricey Christmas gift that would appeal only to a niche market of gamers.
None of the impending VR headsets are competition for one another as they each serve different applications. Other mobile VR headsets like the Gear VR are unlikely. Canalys analyst Daniel Mattie does not expect other mobile manufacturers to follow in Samsung's footsteps with a VR handset of their own. Additionally, Milanesi says VR headsets are simply not a mass-market trend. Such devices usually don't function independently in the way a gaming console or smartphone can in order to garner attention from a wide range of consumers.
This could be Samsung's downfall, since the models of the Gear VR are built specifically for certain Galaxy smartphones. In order to pair a mobile handset with the Gear VR headset, they must be connected through a USB port within the Gear VR. The Galaxy Note 4 or Note Edge fit inside the Gear VR and the Note Edge in particular has a unique form factor that would not allow another device to be used with its headset model.
To keep the momentum going for the Gear VR, Samsung may have to launch a new headset with each new flagship smartphone it introduces. Alternatively, the manufacturer could implement custom orders of subsequent headset models to be compatible with future smartphones. Samsung would also have to take into consideration that consumers likely won't want to upgrade their VR headset each time they upgrade to a new Galaxy smartphone.
© Copyright IBTimes 2023. All rights reserved.
FOLLOW MORE IBT NEWS ON THE BELOW CHANNELS