Virtual Reality: Should You Buy A Samsung Gear, Google Cardboard Or OSVR Hacker Dev Kit This Year?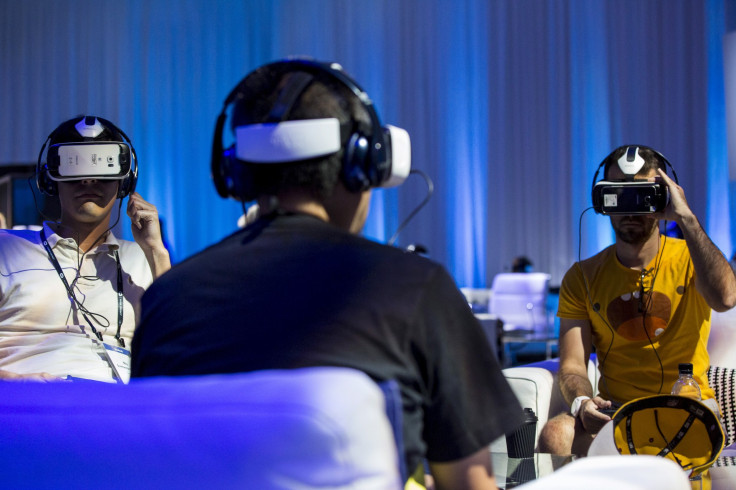 Some of the earliest adopters got to watch Hillary Clinton in virtual reality (VR) this week when CNN aired its Democratic debate in VR. A gimmick, to be sure, but a sign of things to come: With a new version of Samsung's Gear VR landing in stores in November, not to mention Google's $20 Cardboard do-it-yourself headset, rudimentary virtual reality will soon be available -- and affordable -- to the masses.
So Christmas 2015 is going to be all about VR, right? Not so fast. The biggest bets in VR by the likes of Facebook, Microsoft, Sony and others are expected to land early next year. When they do, consumers will face a confusing array of choices, including systems like the HTC Vive, Sony PlayStation VR, Oculus Rift, and Razer/Sensics' OSVR Hacker Development Kit.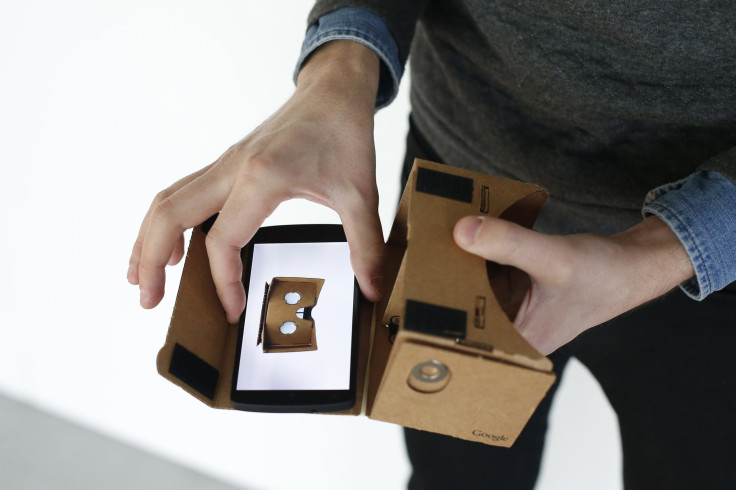 Aside from price, the biggest question facing the industry is content. CNN's experiment aside, most people aren't going to opt to watch plain old TV with a headset on their face.
"Right now, there are a lot of enthusiasts and hard-core PC fans interested in VR, but there's very little mainstream interest," says Razer's Software Product Marketing Manager Jeevan Aurol. "Consumers want assurance that whatever hardware they spend their money on they have access to a wide range of content and they want to gain maximum value for their purchases."
Game developers, filmmakers and app creators are trying to figure out the technology and how to use it best. Movies, games and other VR content is still in its early developmental stages, and while there is some stuff out there right now, it could be a year at least before we see big game titles and full-length movies.
This is mainly because a lot of the high-end VR headsets that really immerse users in the experience through body tracking and hand-held controllers, in particular things that are important to control the environment in game play, have not yet been released.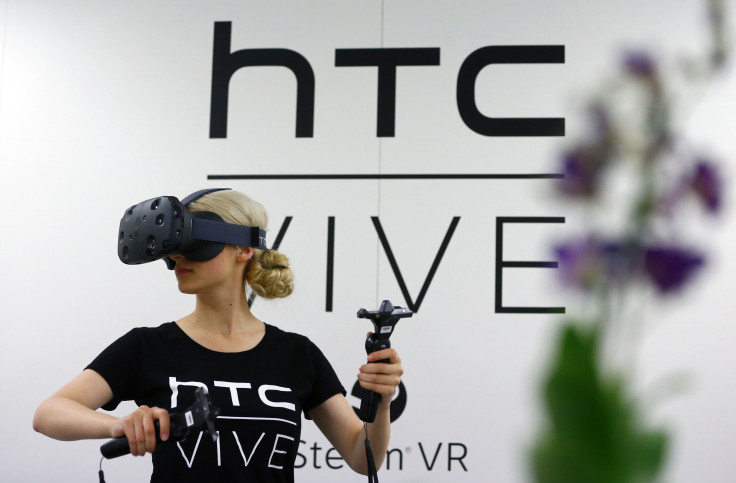 Three of the big contenders, HTC Vive, Sony PlayStation VR and Oculus Rift, are all set to be shipped in the first half of 2016 and haven't yet been priced. They are what you could call premium VR products with controllers, sensors or both to make the experience as interactive as possible and really give a sense of "presence," or feeling as though you are there.
Both the Samsung Gear VR, which retails for around $200, and Google Cardboard, priced at about $20, use smartphones as the display and are more like an experience because, while you can look around, you can't walk around. By using a controller, you can play some pretty impressive games on the Samsung Gear VR, like a ported VR version of "Temple Run."
Then there's the OSVR Hacker Development Kit, a collaboration of Razer and virtual reality company Sensics. There are three versions priced from $200 to $300, the main difference being the tracking and optics. The first two versions were only available to selected developers for purchase, but Kit 1.3 will be open to pre-order on October 23 and ships in November.
With the two latest OSVR kits, buyers get positional tracking; with this feature, they'll be able to move forward and back, stand up and sit down. One of its biggest positives is that it is "hackable," meaning you can switch components and upgrade as the technology develops, reducing redundancy.
Content is an important part of OSVR. Razer and Sensics have partnered with AAA game developers like Ubisoft, with about 80 indie game developers, with companies like NVIDIA and Legendary VR and with game engines like Unreal and Unity to help produce movies and games that are not mutually exclusive to the OSVR headset but are "available to everyone supporting the OSVR software platform," says Aurol.
OSVR content is available to multiple online stores and platforms, including the digital game store Steam, which has 35 VR titles. So when are we going to see games like "Destiny" and "Grand Theft Auto" in VR?
"There are a couple of studios we're working with that are looking at porting their existing games into VR," says Aurol. "But most of them are developing unique experiences, because while there are many similarities to traditional gaming, interaction in VR and visuals require a slightly different approach to game design."
This "slightly different approach" also applies to VR movies; because you can look around in any direction, it's easy to miss little details or key scenes in the plot. This presents a problem for traditional filmmakers.
Director of Product Management for Google VR Mike Jazayeri says a lot of filmmakers are showing major interest, pointing to Oculus' Story Studio as a good example of VR filmmaking and where it could go. On July 28, Story Studio released its second virtual reality movie -- "Henry," about a hedgehog on his birthday.
While it's going to be some time before we're watching the season's biggest blockbuster in VR, these early examples show hope for the direction of VR content in the next few years.
Then there's augmented reality and the Microsoft HoloLens. Augmented reality essentially places holographic virtual images and virtual reality elements in a real-world setting. Take Microsoft's HoloLens "Minecraft" demo at the E3 convention back in June. HoloLens has 120-degree field of vision both horizontally and vertically, and it can recognize gestures and voice commands; the "development edition" ships in the first quarter of 2016.
Virtual reality is still in its early days, and content creation is definitely on its way. With the release of the HTC Vive, Oculus Rift, Sony PlayStation VR and Microsoft HoloLens in 2016, it is well worth your time to wait it out and see what next year brings.
"It's a question of how early an adopter you are willing to be at the higher end," says Google VR's Jazayeri. "There's a learning curve and, like most platforms, there will be some launch content, but it will take a little while to grow."
FOR FREE to continue reading
✔️ Unlock the full content of International Business Times UK for free
offer available for a limited time only
✔️ Easily manage your Newsletters subscriptions and save your favourite articles
✔️ No payment method required
Already have an account?
Log in
© Copyright IBTimes 2023. All rights reserved.