Vodafone Hit by Weak Southern Europe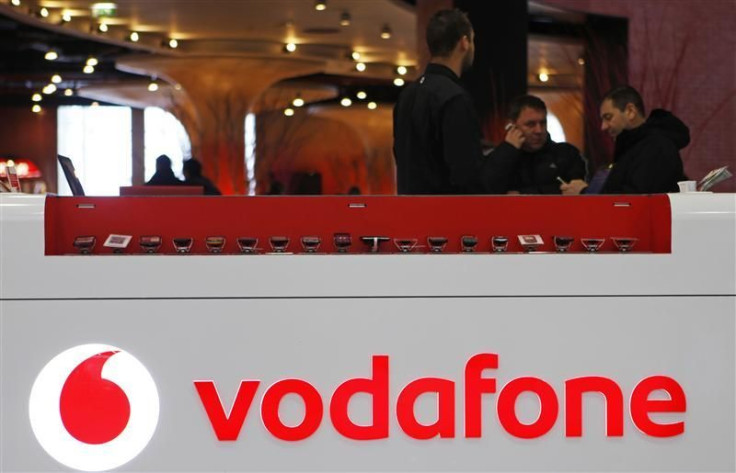 (REUTERS) - Vodafone, the world's largest mobile phone operator, missed quarterly revenue forecasts on Thursday as increasingly tough trading in Spain and Italy overshadowed solid performances in emerging markets and northern Europe.
The British-based group is the latest in a procession of companies to warn that austerity-hit consumers and businesses in southern Europe are cutting back spending.
Spirits group Diageo highlighted weakness in parts of Europe on Thursday, while companies ranging from engineer Siemens to fashion chain Benetton have also warned of worsening conditions on a continent grappling with a sovereign debt crisis.
Vodafone, which kept its outlook for the year unchanged, said group organic service revenue from the provision of ongoing services to customers was up 0.9 percent, compared with an analyst forecast of 1.1 percent.
The group, the first major European telco operator to report results, said revenues were hit by weaker consumer confidence in Spain, Italy and also Britain, while corporate clients had cut back on travelling in the last three months of the year.
Overall, however, the group benefited from strong growth in India and Turkey and continued demand by customers for internet data services, making it generally more attractive than its rivals, according to analysts.
Our view remains that Vodafone is the best of a bad bunch,
Liberum analyst Mark James said.
Better value, better run and more shareholder friendly than most of the European telco incumbents where we remain negative. We would expect Southern European telcos to trade weaker today. But there is little here to make Vodafone trade much better.
At 0910 GMT, Vodafone shares were down 0.5 percent at 172.7 pence, lagging a 0.1 percent fall in the STOXX Europe 600 telecoms index.
European organic service revenue was slightly worse than expected, down 1.7 percent as the financial squeeze on consumers in Italy, Spain and Greece pulled down better performances in the two big northern markets of Britain and Germany.
Analysts had been expecting Europe to be down by 1.4 percent.
INCREASING PRESSURE
The Spanish market which has previously been characterized by high prices for consumers was slightly improved but still down 8.8 percent compared with a fall of 9.3 percent in the second quarter.
Italy, however, deteriorated further, down 4.9 percent compared with a fall of 3 percent in the previous quarter.
Europe service revenue decreased by 1.7 percent, a 0.5 percentage point deterioration compared to the previous quarter, reflecting increased economic pressures in a number of markets, the group said.
The company did not give a specific trading figure for Greece, but it has also been hit hard by the pressures on consumer spending.
Vodafone announced earlier this week it had pulled out of merger talks with smaller rival Wind Hellas in Greece, but the group said it would now explore options to share networks or other forms of cooperation.
Espirito Santo analyst Will Draper said the figures were slightly below the consensus published by Vodafone a few weeks ago. However, he said the company had cautioned in recent days that trading had toughened in southern Europe.
The one source of trauma is Italy, he told Reuters. Spain looks slightly better than expected although it's still bad. The figures are a shade light against the consensus but what has happened since then is that much weaker consumer confidence in Italy has obviously had an impact.
They're sticking to all of their full-year guidance, so that is encouraging.
Balancing out southern Europe, growth within the faster-growing division of Africa, Middle East and Asia Pacific, known as AMAP, was 7.6 percent - solid but slightly below the forecast of 8.3 percent.
Service revenue in Britain was up 1.1 percent while Germany was up 0.7 percent, with both being driven by consumers using their mobile phones to access the internet.
Vodafone Finance Director Andy Halford said the group was still happy with its outlook for the full year as stronger trading in the first half would enable it to hit its medium-term target of 1-4 percent group organic service revenue growth.
($1 = 0.6322 British pounds)
(Editing by Mark Potter)
© Copyright Thomson Reuters 2023. All rights reserved.