VW Beetle Reincarnated As All-Electric Dune Buggy
Germany's Volkswagen Group will reveal the sixth model of its I.D. series family of all-electric, battery-powered concept cars in March, and it will be an electric version of the iconic "VW Dune Buggy" associated with the California beach scene of the 1960s.
This electric vehicle called the "I.D. Buggy" will be unveiled at the 2019 International Geneva Motor Show in March, and VW released the first images of the machine. The images show a low-slung, sleek and roofless buggy with large tires for skimming over sand. VW said it was inspired by the dune buggies built on the Beetle chassis back in the 1980s when it developed this off-road machine.
The release of the photos confirmed the existence of I.D. Buggy, which had been rumored over the past year. I.D. Buggy will be based on the MEB platform (Modularer Elektrobaukasten) developed by Volkswagen for a range of electric cars manufactured by its subsidiaries.
The I.D. series is the first series of electric cars from VW purpose built from the ground up as electric vehicles. VW has previously said some of these I.D. concept cars will make it into production.
The development of I.D. Buggy shows this fully electric platform can be used for more than just large-scale series production models. VW pointed out the MEB platform will "facilitate the development of low-volume niche series."
"A buggy is more than a car," said Klaus Bischoff, Head Designer at Volkswagen. "It is vibrancy and energy on four wheels. These attributes are embodied by the new I.D. BUGGY, which demonstrates how a modern, non-retro interpretation of a classic can look and, more than anything else, the emotional bond that electric mobility can create."
At this point in time, VW refuses to say if I.D. Buggy will make it to series production, but auto industry pundits believe this does sound like it's a possibility. Perhaps it's the retro feel and good vibes a dune buggy invokes that will make this e-dune buggy rip through the dunes one of these days.
Some believe I.D. Buggy might come with a dual motor all-wheel-drive system, which is more than adequate for the performance needed in tough, off-road driving.
Beetle fans will avidly watch for the debut of the I.D. Buggy in Geneva next month to find out if VW will resurrect their beloved Beetle in its original form.
VW estimates that more than 250,000 of the original Beetles were modified into dune buggies and other iterations by the 1980s. The dune buggy craze began in 1964 when California surfer and entrepreneur Bruce Meyers introduced the "Meyers Manx." This machine used a Beetle chassis and was made out of fiberglass for lightness and toughness.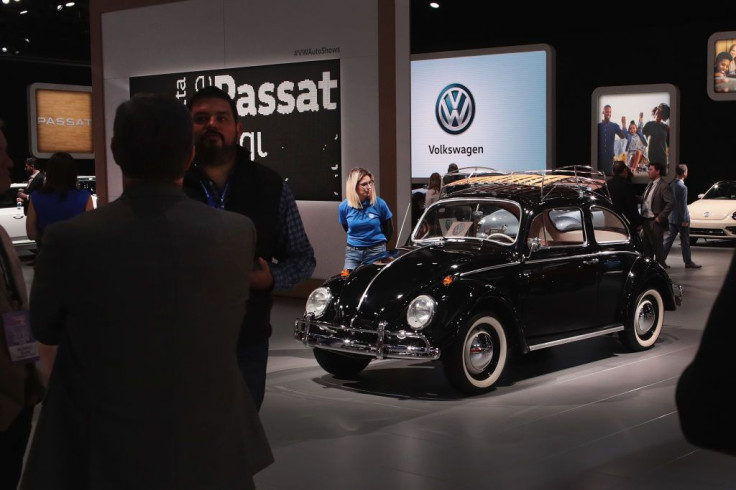 © Copyright IBTimes 2023. All rights reserved.