Wal-Mart Enters The Money Transfer Business, Challenging Traditional Services And Catching A Partner Off Guard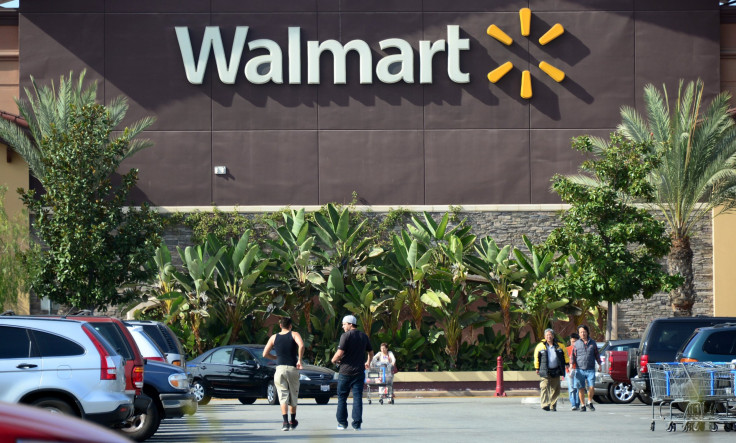 Just days after Wal-Mart-Stores Inc. (NYSE:WMT) unveiled plans to expand into the organic food business, the giant retailer late Thursday said it's adding a new financial service, called Walmart-2-Walmart, that will allow U.S. customers to transfer money to each other and will directly compete with several industry leaders, including a current partner.
Wal-Mart's recent expansion into new businesses, including its Wild Oats Markets' organic foods partnership and now this payments venture, highlight the Bentonville, Ark., retailer's need to dig deeper into customers' wallets, as its traditional low-cost retail business has extended its reach about as far as possible.
Starting April 24, Walmart's 4,000 U.S. stores will offer the new money-transfer service, which will directly compete with Western Union Inc. (NYSE:WU) and MoneyGram International Inc. (NASDAQ:MGI), which already provides money transfers inside Walmart stores. MoneyGram said that it learned Wednesday of Walmart's plans to enter the roughly $900 billion a year person-to-person payment segment, which usually takes the form of cash or check.
"This is a relatively easy service for Wal-Mart to develop, because it fits with the customer base that they already have, and they don't have to spend a lot of money to create, implement or market the service," Ron Shevlin, a senior analyst at Boston-based financial consulting firm Aite Group, told the Wall Street Journal.
Wal-Mart's already in the financial services business to a degree, cashing checks and offering customers' money orders and tax preparation services. But the company's latest plans to offer a money-transfer service highlights its lingering desire to enter the financial services segment more deeply on its own.
Wal-Mart's attempt in 2005 to create a bank to handle its massive volume of credit card transactions failed after the banking industry lobbied hard to prevent the retail powerhouse from encroaching on its traditional roles. It abandoned the effort in 2007 but has continued to offer prepaid debit cards with partners, including American Express Co. (NYSE:AXP) and Green Dot Corp. (NYSE:GDOT).
Indeed, bad blood still remains between Wal-Mart and big credit card firms like Visa Inc. (NYSE:V), with the retailer aggravated by the high cost of "swipe fees" on individual customer transactions.
Last month, Wal-Mart sued Visa for $5 billion, accusing the card company of charging exorbitant fees. Wal-Mart had earlier made clear its unhappiness with a class-action settlement of the issue with other retailers when it chose to opt out of the court-arranged resolution, preferring to go after Visa itself. At the time of its suit in March, Wal-Mart wrote to the court that, ""The anticompetitive conduct of Visa and the banks forced Wal-Mart to raise retail prices paid by its customers and/or reduce retail services provided to its customers as a means of offsetting some of the artificially inflated interchange fees." The company added that, "as a result, Wal-Mart's retail sales were below what they would have been otherwise."
Not surprisingly, Wal-Mart's new money-transfer service will be cheaper than its competitors, like MoneyGram. Wal-Mart said its service fees -- $4.50 for transfers up to $50 and $9.50 for transfers up to $900 -- are at least 50 percent below rival's fees.
MoneyGram CEO Pamela Patsley said that it has no plans to cut prices. "We will remain very measured, disciplined and targeted in our response to competition," Patsley said in a conference call on Thursday.
In a statement emailed to Bloomberg on Friday, the Dallas company refined its response, thusly, ""While Walmart is our single largest agent, and experiences healthy growth, it has been decreasing as a percentage of our revenue for the past five years."
In its annual report, MoneyGram said last year it received 27 percent of its total fee and investment revenue from Wal-Mart.
The giant retailer noted earlier this year just how stretched it is to find new revenue streams, when it cautioned that U.S. government entitlement cutbacks, including food stamps, threatened its financial results. Critics wasted no time pointing out the irony, that the company, harshly criticized in the past for paying wages so meager, many of its own employees have been forced onto the welfare rolls, was, so to speak, being bitten by the hand that fed it.
Some see Wal-Mart's move into the money-transfer business as opportunistic, a way to scavenge fees from low-income customers hurt by social program cutbacks, and who lack bank accounts, which could offer more competitive financial services products.
Even so, this new venture is a bit of an anomaly for Wal-Mart, as it will likely pull the company further under regulatory scrutiny, specifically of the U.S. Consumer Financial Protection Bureau, which was created nearly three years ago after the financial crisis to police the lending industry for abusive practices involving consumers. The Journal said that the CFPB declined to comment on Wal-Mart's plans, while a company spokesman said it would comply with any relevant regulations.
© Copyright IBTimes 2023. All rights reserved.
FOLLOW MORE IBT NEWS ON THE BELOW CHANNELS