Wal-Mart, TJX, Target Raise Wages: What's Behind The Pay Hikes In Retail?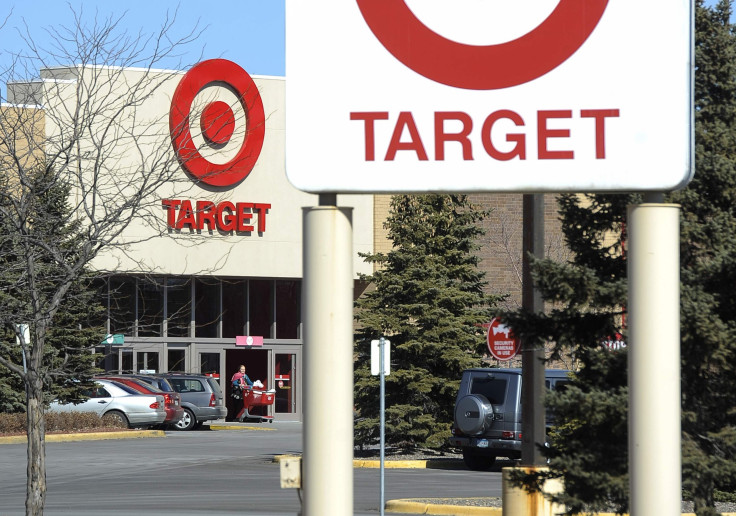 Workers in the fast-growing, low-paying retail sector are finally getting raises. Last month, Wal-Mart Stores Inc. announced it would increase hourly wages for about 500,000 workers to $9 in April. TJX Companies Inc., which owns T.J. Maxx and Marshall's, quickly followed suit with a promise to pay most employees at least $9 an hour by June. Now, the Target Corporation is embracing the $9 rate, the Wall Street Journal reported last week. Together, the three companies employ around 2 million people.
Some say the moves are an encouraging sign for workers nationwide -- not just those in retail -- since the companies are responding to a "tightening" labor market: As unemployment continues to fall, employers need to start forking over more cash if they want to attract and retain workers. This month, big box stores are feeling the pressure to raise pay. Next month, it could be diners and gas stations. All in all, the logic goes, workers are finally gaining some leverage after a painfully long recovery, and businesses are adjusting accordingly.
"When it comes to employment opportunities, we know that our associates have choices in the marketplace, and remaining competitive is important," TJX spokeswoman Colleen Beauregard said. "We work very hard to be a company of choice."
But is an increasingly worker-friendly economy really what's behind the pay hikes?
An uglier constellation of political interests, public relations pressures and legal necessities more likely explain the moves, others said.
Rick McGahey, an economics professor at the New School, said the labor market may be tightening "somewhat," but key indicators -- namely, the low rate of inflation -- suggest any upward wage pressure is small. He said new minimum-wage floors coming into effect played a larger role in encouraging retailers to hike pay than any fears about employees fleeing for more-lucrative positions elsewhere.
Fourteen states and the District of Columbia passed minimum-wage increases last year. Others saw pre-scheduled boosts take effect. Together, those states account for roughly six of every 10 American workers.
Nelson Lichtenstein, a labor history professor at the University of California Santa Barbara and author of a book on the rise of Wal-Mart, agreed state laws played a major role.
Retailers like Wal-Mart or Marshall's already pay most of their workers more than the new state minimums, but their business models depend on maintaining some degree of separation from the absolute bottom, Lichtenstein said. In many respects, the companies are just adjusting to that rising floor.
Lichtenstein said the retail sector is a "single labor market" where workers tend to shift around at various employers. The market is dominated by Wal-Mart, which, with 1.3 million workers, is the largest private employer in the United States. By raising wages, TJX and Target are responding more to Wal-Mart than any broader macroeconomic pressures.
And Wal-Mart's pay hike is necessary for the company's future growth, Lichtenstein said. The Arkansas behemoth has expressed desires to expand into urban markets -- cities like Boston, Seattle and New York City. Last year, it opened its first store in Washington. As it looks to further penetrate those markets, the company's low pay makes for a political and legal liability as cities pass or, at the very least, consider passing minimum-wage increases. Opposition to Wal-Mart -- much of it grounded in the company's pay practices -- tends to be higher in major urban areas than elsewhere.
In that sense, ongoing union-funded protests have made a difference, Lichtenstein said. Starting in 2011, a small minority of employees, backed by labor and community groups, have launched a series of high-profile walkouts.
If a business owner were concerned about losing workers to a higher-paying competitor, then one might expect the employer to offer higher compensation. Wages are part of that equation, but so too are the number of hours employees work, their eligibility for overtime pay, and any benefits they might derive from being full-time rather than part-time. One could, in theory, cover the cost of offering higher hourly pay by slashing workers' hours and making full-time employees part-time.
It remains unclear how much the three companies are actually investing in their respective labor forces. When asked by International Business Times if they were planning to increase their total labor budgets for store managers, only Walmart offered an answer. Target did not respond to a request for comment and a TJX spokeswoman declined to comment.
Wal-Mart's raise is part of a larger investment in its stores totaling $1 billion. "The overwhelming majority of that is going into salaries," spokesman Kory Lundberg said.
TJX and Target have not provided any cost estimates for the wage increases.
© Copyright IBTimes 2022. All rights reserved.
FOLLOW MORE IBT NEWS ON THE BELOW CHANNELS