Wall Street Betting To Cash In On Mobile Payments With Apple Pay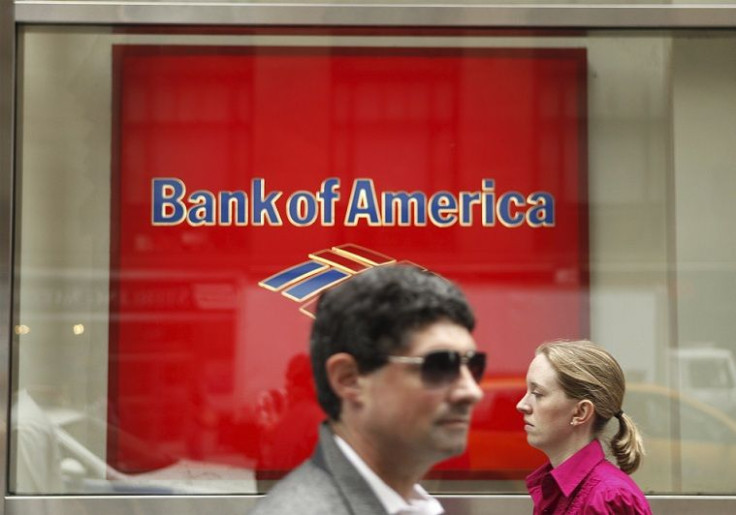 The Wall Street banks partnering with Apple Inc. on its new mobile payment system, including JPMorgan Chase & Co. (NYSE: JPM) and Bank of America Corp (NYSE:BAC), are betting the deal will lower fraud costs and expand the budding mobile-payment market, offering banks more opportunity to cash in on transactions, according to analysts familiar with the matter.
Apple (NASDAQ:AAPL) announced the new service, called Apple Pay, on Tuesday. Under deals reached with at least nine major banks as well as Visa Inc., Mastercard Inc. and American Express Co., Apple will collect a fee from banks each time shoppers wave an iPhone 6 or 6 Plus or Apple Watch instead of swiping credit or debit cards or entering credit or debit numbers online, Bloomberg reported.
The top bank issuers, including Citigroup Inc. (NYSE: C) and Wells Fargo & Co. (NYSE: WFC), represent 83 percent of credit-card volume, Apple said.
"The benefit for the issuers is it allows them to maintain their brand relevance, whether customers use a physical card or smartphone, and it potentially lowers fraud costs," said Josh Beck, equity research analyst at Pacific Crest Securities.
Toni Sacconaghi, an analyst at Bernstein, said in a note Wednesday that his firm believes Apple's commission or toll to banks for providing the service "could be minimal ... pointing to potential [annual] revenues in the hundreds of millions, not billions." He also said Apple has not confirmed that it will charge banks a fee.
In a typical credit-card transaction, banks collect about 2 percent of the purchase from the merchant because they assume the risk on the payment. Those revenues help banks fund fraud costs and reward programs. In the deal with Apple, though details remain unclear, Apple is assuming some of the risk, lowering costs for banks, though banks have agreed to pay Apple some percentage of the transactions, said BMO Capital analyst Paul Condra.
When a customer uses his or her iPhone to pay, Apple uses credit card information stored on the phone in a special chip but never sent to Apple servers or the retailer, the company claims, which would make the payments less susceptible to fraud and hacking. Instead, the smartphone generates a proxy number for the retailer and protects each transaction with a unique code. The payment even requires fingerprint authentication, preventing phone thieves from using a stolen Apple Pay account.
Banks also want the mobile payment market to expand because that would mean more potential customers and revenues on transactions. The mobile payment system will be worth about $90 billion by 2017, according to Forrester Research.
"If you're paying with a wallet, cash is always an option," Beck said. "If you're pulling out your phone, the only option is digital payments, which offers more opportunity for revenue on transactions."
Apple Pay is expected to launch in the U.S. in October at more than 220,000 stores, including Target Corp. (NYSE: TGT), Macy's Inc. (NYSE: M) and Walgreen Co. (NYSE: WAG), and JPMorgan is expected to unveil its own mobile wallet in the next few months.
© Copyright IBTimes 2023. All rights reserved.