Apple Inc. Unveils Apple Pay: NFC Mobile Payments For iPhone 6, Apple Watch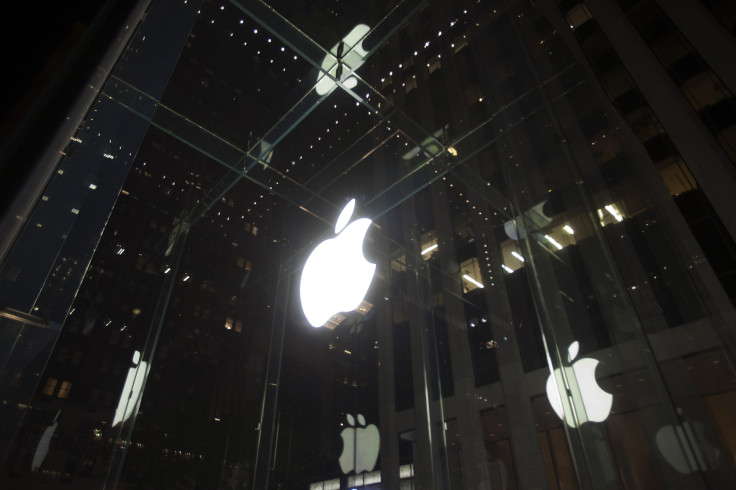 You can finally ditch your wallet. Apple Inc. (NASDAQ:AAPL) on Tuesday introduced its new mobile payments tool, called Apple Pay, which will be included on the iPhone 6, as well as the company's new wearable device, Apple Watch.
Apple CEO Tim Cook said that all previous attempts to create a system of mobile payments have "failed," focusing more on their business model than on the user experience. With Apple Pay, iPhone users' payment information is stored securely with software encryption in the company's Passbook app.
With Apple Pay, iPhone users hold their phones up to near-field communication (NFC) terminals, hold their finger onto the device's fingerprint sensor, and the transaction is completed wirelessly. The NFC hardware is included near the top of the iPhone 6 and iPhone 6 Plus, a larger model the company also announced Tuesday.
Credit-card numbers are never transmitted to a merchant who accepts the wireless payments, like Starbucks. Instead, Apple Pay sends a one-time payment number and security code, the company said. Credit cards can be added by taking a picture of one with an iPhone to add it to Passbook.
In the U.S., Apple said that major credit-card companies such as Visa, Mastercard and American Express are all on board. Citibank, Bank of America, Capital One, Chase, and Wells Fargo were all announced as partners. On the retail side, McDonald's will be adding Apple Pay to its drive-thrus, and Whole Foods grocery stores and Staples are participating.
Apple said during the event that payments are a "a huge business," with $12 billion worth of sales happening on credit cards during more than 200 million daily transactions in the U.S. alone. But carrying wallets is a hassle, and credit cards are an outdated technology.
Lost iPhones are no major concern, Apple said, since payments can be suspended using the "Find My iPhone" service. The company also announced that it was opening up its iPhone fingerprint sensor tech, Touch ID, to third-party applications like personal-finance service Mint.com. Touch ID had previously only worked with purchases in the official App Store.
© Copyright IBTimes 2022. All rights reserved.
FOLLOW MORE IBT NEWS ON THE BELOW CHANNELS