Wall Street Pay Raises For Juniors A Sign Of Millennials' Declining Interest In Banking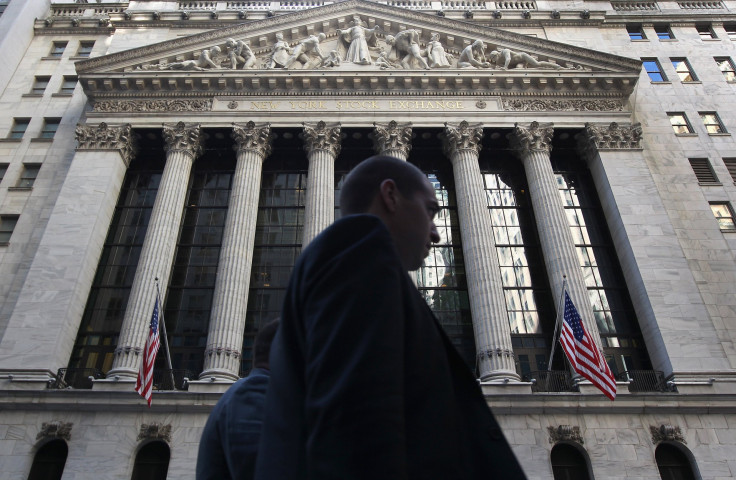 Recent Yale University graduate Kyle Hutzler knew fairly early in his college career that he would rather pursue business consulting than banking. Sophomore year, the economics major interned for the consulting firm McKinsey & Co. Inc., working on small teams to help businesses improve their performances. When the privately held company offered him a job post-graduation, he accepted -- even though one of his mentors, an analyst for the investment firm PICO Holdings Inc. (NASDAQ:PICO), would have been happy to hire him.
Classmates' stories of their summer internships on Wall Street -- clocking 100-hour weeks on grunt work like filling out Microsoft Excel spreadsheets with statistics about companies selling stocks to other firms -- helped persuade Hutzler that Wall Street wasn't for him.
"I felt the work was simply too repetitive and soulless to justify the grueling hours," he said. "There are very few people, peers or older individuals, who work on Wall Street that I admired."
Hutzler's not alone in his views. Across both undergraduate- and graduate-level business programs in America, fewer students are pursuing careers in investment banking than they did before the recession. Of course, that's partly because banks cut staffs by about one-half during the financial crisis and the jobs have yet to return to pre-recession levels. Still, banks' recent pay raises for junior employees indicate the finance industry's most powerful firms are beginning to worry about luring talent.
The prestige of working on Wall Street took a hit after the big banks were blamed for much of the financial crisis, and other industries such as those in Silicon Valley seem to offer greater creative opportunities and more millennial-friendly work environments -- with similar salaries.
"Wall Street is in crisis mode," said Kevin Roose, author of Young Money: Inside the Hidden World of Wall Street's Post-Crash Recruits. "Banks aren't attracting the kinds of high-achieving students they want to attract, and many of the college kids who do go into banking are leaving to go work for tech companies after a year or two."
Goldman Sachs Group Inc. (NYSE:GS) is raising entry-level salaries by 20 percent next year, bumping pay to $85,000 from about $70,000, excluding bonuses, which can double those amounts. The Bank of America Corp. (NYSE:BAC) and JPMorgan Chase & Co. (NYSE:JPM) are bumping pay for junior investment bankers and traders by about the same amount next year, while Citigroup Inc. (NYSE:C) is considering similar increases, Reuters and the Wall Street Journal have reported.
The raises come as big banks face pressure to improve working conditions for interns and junior employees, who commonly work 80 to 100 hours a week. Although mornings can drag on, work often becomes busiest for juniors around dinnertime and can push into the early morning. Last year, a 21-year-old intern for Bank of America in London died of a seizure after working three days straight.
"They know that unless conditions are improved, top talent will go into fields such as tech, and that there must be some sort of flexibility in the industry's operating model," said a 21-year-old recent Ivy League grad starting a junior analyst position with Deutsche Bank AG (NYSE:DB) in September. He's glad to join the industry when it's placing a premium more than ever on work-life balance, even if only in writing. Plus, the black-car services after 10 p.m. and the meals delivered to the office are cool perks, he said.
While the job market for millennials in general remains shaky, students graduating with degrees in economics, finance and business, especially from elite programs, find themselves in a position to make demands -- and choices. Recently graduated finance majors in particular have one of the lowest unemployment rates among college students, 5.9 percent in 2013, compared with recent graduates' average 7.9 percent the same year, according to a Georgetown University study.
"My sense is that the desirability of tough banking jobs has declined somewhat, partly due to the downturn related to the recent credit crisis and partly due to the recognition that these careers can be very demanding and can torpedo one's family and personal life," said Warren Bailey, finance professor at Cornell University.
Professors at the University of Texas at Austin, New York University and the University of Chicago also noted fewer students are interested in investment banking, while more have become interested in business consulting and entrepreneurship.
Michael Serunian, recent NYU grad, began as a finance major, but switched to economics after taking entrepreneurship classes. Now he works for Axial, a New York-based technology startup that helps companies raise capital, taking hour-long breaks from his desk to go for a run while some of his friends work 100-hour weeks on Wall Street.
"Companies like Axial afford employees the work-life balance I knew I wouldn't have at a traditional financial institution," Serunian said.
At the University of Pennsylvania's business school Wharton, considered a farm that ripens each spring with talent for Wall Street, significantly fewer students are going into investment banking now than they did before the recession. About 25 percent of students went into investment banking in 2013, down from 41 percent in 2007, UPenn's career services office said.
For now, the Street's leading banks still have their pick among top grads from elite programs, but "the general interest in banking has declined," said Alexandra Michel, former Goldman Sachs investment banker-turned-UPenn professor.
She's studied how the work culture at banks affects junior employees' health, and what she found doesn't sound good: After three years on the job, many had formed tics such as nail biting or hair twirling, while some were suffering from insomnia. Others developed back pain, alcoholism and eating disorders. A number said they used caffeine pills and prescription drugs to stay alert at work. Michel is skeptical that bank policies have bettered or will improve working conditions.
"I have never heard that a banker brags about how refreshed he or she feels after a weekend," she said. "Bankers only compete on how hard they have worked."
Some millennials find that banking work valuable. "There is an element of 'I'm making a difference' to the junior banker staffed on a multibillion dollar deal, even if he or she is just a cog whose contribution can be menial at times," the Deutsche Bank junior analyst said.
But that's not how most millennials seem to see Wall Street careers, according to Roose. "Young people want to feel virtuous about their jobs, and Wall Street still can't offer that, no matter how much it pays them," Roose said.
Hutzler doesn't mind long hours, as long as they are filled with what he sees as meaningful work. He's starting full-time as a traveling business analyst for McKinsey next week.
"The best thing about McKinsey is its people -- brilliant, friendly, and with a strong desire to make our clients and the world a better place," he said.
© Copyright IBTimes 2023. All rights reserved.