Walmart Shoppers Can Now Purchase Bitcoin At Coinstar Kiosks In Select Stores
KEY POINTS
Coinstar and Coinme team up to offer Bitcoin at over 8,000 kiosks
200 Coinstar machines in Walmarts across the U.S. now lets shoppers purchase Bitcoin
It's a step-up for Walmart by bringing crypto financial services into the mainstream market
Walmart shoppers can now purchase bitcoin at some of its stores in the U.S. Customers can buy the cryptocurrency from the Coinstar machines that have been installed at 200 Walmart outlets across the country.
The kiosks were introduced earlier this month are part of a broader initiative by Coinstar. The company has teamed up with Coinme to offer Bitcoin at more than 8,000 kiosks.
The retail giant started a pilot program with Coinstar earlier this month, by introducing 200 kiosks in its stores across the country, Bloomberg reported citing Walmart's spokerperson Molly Blakeman.
Coinstar is predominantly known for allowing consumers to exchange coins for paper bills or gift cards. The ability to buy Bitcoin is enabled by Coinme, a crypto wallet and payment firm that specializes in bitcoin ATMs (BTMs).
To purchase Bitcoin, customers need to insert paper bills into the Coinstar machine. They will then be issued a paper voucher. To redeem the voucher, they would need to set up a Coinme account and pass a background check.
Sam Doctor, chief strategy officer and head of research at BitOoda, a regulated crypto brokerage, noted that Bitcoin ATMs are nothing new and have been available at supermarkets before. "Walmart expands Bitcoin access to more people, though, and gives it further legitimacy among skeptics, should they roll it out beyond an initial pilot," Doctor added, as per Bloomberg.
The Coinstar machines charge a 4% fee for the Bitcoin option and a 7% cash exchange fee, as per Bloomberg. "It is an expensive way to buy Bitcoin, but lowers the barriers to entry for first-time buyers of crypto," Doctor said, according to the report.
The retailing giant's decision to test this service comes weeks after a fake press release that stated that Walmart would soon be allowing its customers to pay with the cryptocurrency Litecoin (LTC).
This time, however, the Bitcoin-Bentonville connection is real. Walmart is exploring the possibility of merging crypto in its operations.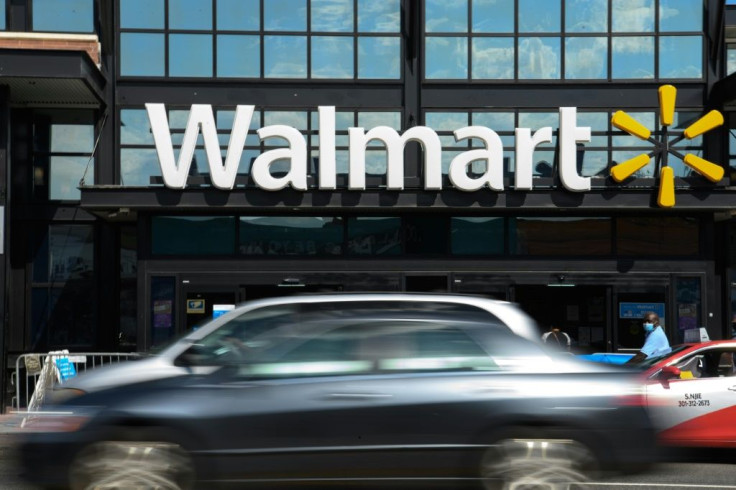 © Copyright IBTimes 2022. All rights reserved.
FOLLOW MORE IBT NEWS ON THE BELOW CHANNELS