Want To Boycott Trump's Businesses? There's A New App To Help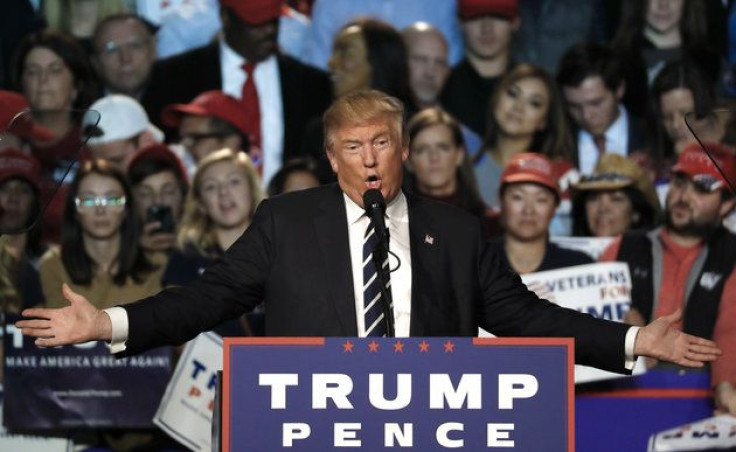 Many opposed to Donald Trump began boycotting companies associated with him long before he became president-elect but now there's an app that keeps track of companies supporting Trump. Boycott Trump was created by the Democratic Coalition Against Trump, which is part of the Keep America Great PAC. The app provides a list of companies and people that support Trump, including MillerCoors, Johnson & Johnson and Gucci.
Notable tech companies like Amazon (which sells Trump's line of menswear as well as Ivanka's clothing), PayPal (co-founder Peter Theil has been an outspoken support of Trump) and Groupon and Sprint, which are sponsors of Celebrity Apprentice.
Earlier this year, more than 13,000 Amazon customers signed a petition calling for Amazon to cut ties with Donald Trump. The petition was created by UltraViolet, a women's rights group, which asked Amazon CEO Jeff Bezos to stop selling menswear from the Donald J. Trump Collection. "As an Amazon customer, I am deeply disappointed that you have yet to sever your business relationship with Donald Trump," the letter said. "His hatred should have no place in the Amazon marketplace."
Nate Lemer executive director of Democratic Coalition Against Trump told The Huffington Post, "This app is the first step in our larger Boycott Trump campaign, which will feature a unified grassroots movement centered on holding companies and individuals that help Trump in any way accountable."
"The election may be over, but the fight against Trump has just begun," said Lemer. "Our Boycott Trump app enables people to take action against Trump by turning their purchasing power into a tool for protest. This hits Trump and his allies where it hurts them most - their wallets."
Boycott Trump is available for iOS and Android.
© Copyright IBTimes 2023. All rights reserved.