Warren Buffet's Berkshire Hathaway Spends $10 Billion To Increase Hold In The Natural Gas Market
KEY POINTS
Berkshire Hathaway Inc. purchased the natural gas assets of Dominion Energy for around $4 billion and assumed $5.7 billion in debt
It is the first major investment Warren Buffet's company has made in nearly 4 years
Dominion Energy said it would be canceling the long-gestating Atlantic Coast Pipeline after nearly six years of growing costs and legal backlash
In what is the biggest purchase in nearly four years, Warren Buffet's Berkshire Hathaway Inc. (BRK-A) has bought the natural gas assets of Dominion Energy (D) in a deal totaling nearly $10 billion. Alongside the purchase, Dominion Energy announced it had canceled plans for its Atlantic Coast Pipeline project with Duke Energy.
Berkshire Hathaway said Sunday it would buy the assets from Dominion Energy for $4 billion and assume $5.7 billion in debt.
"We are very proud to be adding such a great portfolio of natural gas assets to our already strong energy business," Buffet said in a press release.
The buyout comes after nearly four years of apparent inactivity from Berkshire Hathaway due to what Buffet characterized as "unfavorable deals." He told investors during a May meeting the company had accrued a cash hoard of around $137 billion during the period.
"He's willing to make investments now of a fairly sizable amount," University of Maryland finance Professor David Kass told Bloomberg. "It's very positive that he's sending a signal for the right deal at the right price, $10 billion or more, 'We're ready to go. We're ready to invest.'"
Another analyst said the move by Berkshire could be a signal the energy market is currently "undervalued."
"This looks like confirmation that commodities like energy are undervalued," said Bill Smead, chief investment officer at Smead Capital Management. "At the bottom, assets move from weak hands to strong hands."
The deal will significantly increase Berkshire's footprint in the natural gas business, giving it control of 18% of all interstate natural gas transmissions across the U.S. Previously, it held around 8% of interstate transmission, operating mostly out of Idaho and Nevada.
Alongside the purchase, Dominion Energy said it would be dropping plans for the Atlantic Coast Pipeline after nearly 6 years of trying to get the project off the ground.
Dominion and Duke Energy announced plans in 2014 for a pipeline running for hundreds of miles through Virginia, West Virginia and North Carolina. It faced almost immediate criticism and backlash from environmental groups worried about the impact on air and water quality.
Legal challenges made it up to the Supreme Court, which ruled in favor of Dominion on Thursday. However, the project's "legal uncertainty," along with mounting costs and delays, forced Dominion to pull the plug Sunday.
"This announcement reflects the increasing legal uncertainty that overhangs large-scale energy and industrial infrastructure development in the United States," Dominion Energy Chairman Thomas Farrell said in a statement. "Until these issues are resolved, the ability to satisfy the country's energy needs will be significantly challenged."
The decision received a positive reception from the environmental group Natural Resources Defense Council.
"This is tremendous news for West Virginians, Virginians and North Carolinians who deserve clean air, safe water and protection from climate change," Gillian Giannetti, the group's attorney, said in a statement. "As they abandon this dirty pipe dream, Dominion and Duke should now pivot to investing more in energy efficiency, wind and solar -- that's how to provide jobs and a better future for all."
Energy Secretary Dan Brouillette, however, was critical.
"The well-funded, obstructionist environmental lobby has successfully killed the Atlantic Coast Pipeline, which would have lowered energy costs for consumers in North Carolina and Virginia by providing them with an affordable, abundant and reliable natural gas supply from the Appalachian region," Brouillette said in a statement.
Berkshire Hathaway stock was flat at the open. Dominion Energy was off more than 2.3% at $80.77 10 minutes at 8:40 a.m. EDT.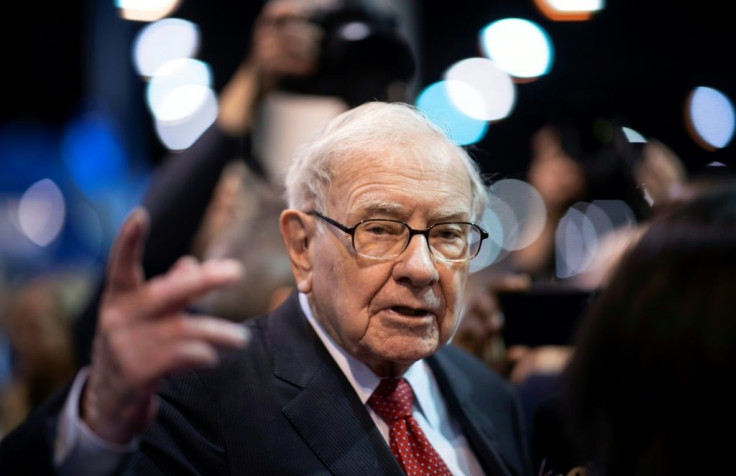 © Copyright IBTimes 2023. All rights reserved.