[WATCH] Amazon's Alexa Voice Commands Control Rivian's All-Electric R1T Truck Features
Following the announcement that it bought 100,000 electric delivery vans from Rivian , Amazon (AMZN) is pairing up with the electric truck maker again to voice activate its vehicle with the help of Alexa.
Rivian and Amazon have partnered up to provide Alexa support for the R1T electric pickup truck, which was showcased at the e-commerce giant's product demo event on Wednesday, Electrek reported. Amazon announced several new tech products on Wednesday, including several Alexa-supported devices.
Alexa was been integrated into electric truck, allowing voice commands to be used to operate key functions of the vehicle. With the integral Alexa technology, the Rivian R1T truck's front trunk could open when told through voice commands. A video of the tech feature was shown on Twitter.
Amazon invested $700 million into Rivian back in February as the two companies looked at ways that they could collaborate together. Amazon has also worked with other electric vehicle makers to incorporate Alexa into their vehicles, including Tesla, and has been heavily involved in the development of electric charging stations, Electrek said.
The all-electric R1T has an estimated starting price of $69,000 and a driving range of 400 miles.
Shares of Amazon stock were down 1.54 percent as of 2:30 p.m. ET on Thursday.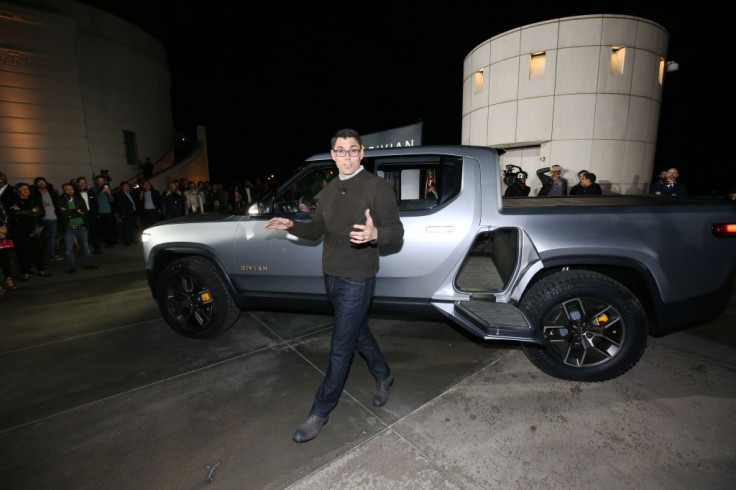 © Copyright IBTimes 2023. All rights reserved.