WATCH: Chinese YouTube Star 'Ms Yeah' Posts Videos Despite Website Ban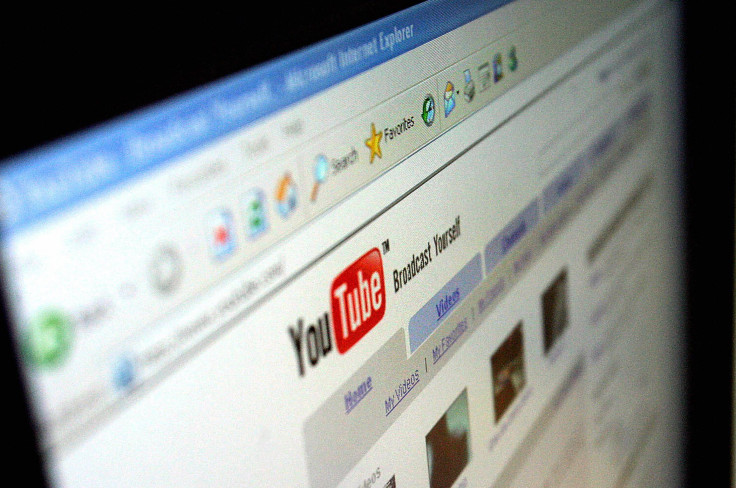 A Chinese YouTube star, who goes by the name "Ms Yeah," has stirred up a worldwide cooking sensation by whipping up dishes that can be made with everyday office and household products. Even though YouTube is currently banned in China, Ms Yeah has about 643,000 subscribers where she continues to entertain her fans.
One of the videos that she uploaded in March, but is currently going viral on social media, shows Ms Yeah making pancakes using her computer. In the video, Ms Yeah disassembles her office computer, takes out the CPU, motherboard, fan and other components and turns the CPU into an easy burner as if it is an everyday affair for her.
After preparing her makeshift crepe-maker, Ms Yeah prepares the batter and gets other ingredients ready. As she fries her cabbage, crisps, sausage-filled crepes, her office fills up with smoke. However, no one seems to complain.
"I've been cooking in the office long before I filmed myself doing it and uploaded the videos online. Though I wasn't cooking dishes as challenging as you see in the video. It was more like cooking dumplings in a tea kettle — that sort of easy stuff." Ms Yeah told Quartz in April.
Ms Yeah has also posted other popular videos where she makes hotpot in a water dispenser, fries thinly-sliced beef with an iron and makes instant noodles using knitting needles. Her Twitter account says she is from Sichuan, a province in southwest China. She also has an account on Chinese social media platform Weibo where she shares her videos and her username is "Office Xiao Ye."
The fact that Ms Yeah has maintained her stardom in the world of social media is impressive as YouTube was banned by China in 2009. At that time Google (which owns YouTube), confirmed that the Chinese government had banned the video-uploading site for reasons that were not immediately clear. "We are looking into it and working to ensure that the service is restored as soon as possible," spokesman Scott Rubin said.
According to The Guardian, China may have banned the site after their state news agency, Xinhua, condemned a video posted on the site showing the brutal beating of Tibetan protesters and a man called Tendar getting injured after attempting to stop the police from hitting a monk. Xinhua claimed the video was doctored in order to cause panic among the masses. The video was considered to have sensitive material since it was released around the anniversary of 2008 fatal riots in Lhasa that sparked widespread unrest across Tibet.
Qin Gang, a foreign ministry spokesman, stated at the time that contrary to the popular belief, people of China did not actually fear the internet, as the government might think. However, he added that with more than 300 million internet users, the content that people have access to "needs to be regulated by law in order to prevent the spread of harmful information and for national security."
However, social media celebrities in the country continue to rake in revenue worth billions of dollars every year. This is because other than income from viewership, these celebrities also earn revenue from advertising and sales of relevant products. According to Quartz, businesses run by social media celebrities here made 58 billion Yuan (about $8.5 billion) in 2016, which is more than China's box office in 2015.
Even though VPN is one of the ways how people, who do not have access to YouTube, can upload and watch videos on the site, it is not clear how Ms Yeah and other social media celebrities are able to upload their videos despite the ban. Apart from YouTube, other websites which are banned in China are Facebook, Twitter, Picasa, Blogspot and Vimeo, according to a Comparitech report.
© Copyright IBTimes 2023. All rights reserved.