Watch: Elon Musk's Boring Company Machine 'Test-Driven' With Xbox Controller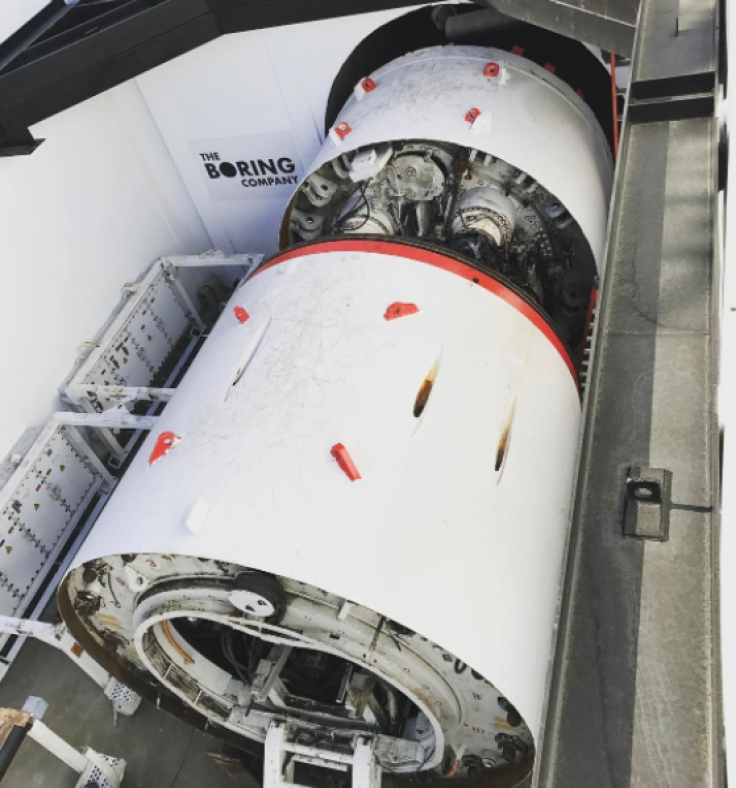 Just a few days after attending the Joe Rogan's show puffing marijuana live, Elon Musk has given another major surprise, one showcasing a new, never-seen-before technique to operate the Boring Company machine – an Xbox controller.
On Sunday, the company tweeted out a video, where a person was using the gamepad to steer the massive tunnel digging machine. The clip was captioned as "the best video game ever" and retweeted by Musk later on.
Though it remains unclear if it is Musk himself "test-driving" the machine or some other Boring Company employee, the billionaire did note that this was one of the new machines used by the company for burrowing and building a vast tunnel network under the ground. The company has a total of three machines for digging underground.
In the past, gamepads have been reconfigured with PC-based controls to be operated beyond the gaming arena. The USS Colorado went into service earlier this year with an Xbox controller repurposed for operating its photonic masts, while technology company iRobot had also showcased a bot that could be maneuvered with a PlayStation controller.
However, as Engadget reported, the Boring machine appears to be one of the largest equipment ever to be controlled with a gamepad. Also, it remains unclear if the controller was only being demonstrated as a PR stunt or the company actually plans on using it as a method operating the machine. The company, as we all know, has introduced flamethrowers and hats in the past and is no stranger on taking unconventional approaches.
The ultimate goal behind Boring Company's digging and tunnel-building effort is to reinvent conventional transport by enabling the public to evade traffic and cover more distance in less time. Under the project, an elevator type system would lower vehicle onto the tunnel, where it would move an electric sled running at a speed of approx. 150mph.
The company has built a test track under SpaceX's headquarters in Hawthorne, California, and is working on the LA project. Apart from that, it has also got approvals for projects under Washington and Chicago. Most recently, Musk suggested a tunnel-based 'loop system' that could be used to connect Los Angeles' Dodger Stadium to city's suburbs in just four minutes.
© Copyright IBTimes 2023. All rights reserved.