Watch West, Texas, Fertilizer Plant Explosion 2013: Hundreds Injured, Uncertain Death Total [VIDEO]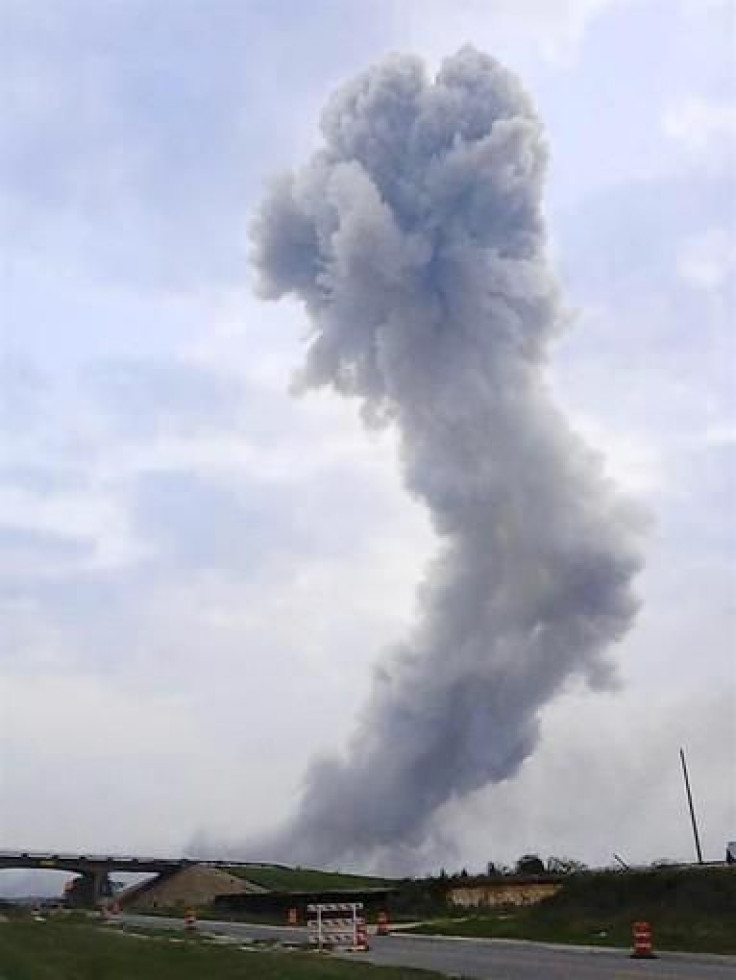 An explosion ripped through a fertilizer plant near Waco, Texas, around 8:50 p.m. EDT Wednesday night, CNN reported. Video footage of the exploding plant has emerged, conveying massive devastation.
The explosion has possibly injured more than 100 and could have resulted in 60 to 70 deaths, an EMS director told KWTX.
Meanwhile, a spokesman for the Texas Department of Public Safety, D.L. Wilson, told Reuters the blast had probably caused "hundreds of casualties" and damaged many homes.
Reuters said that a nearby nursing home that caught on fire because of the explosion has collapsed. It's currently believed there are still people trapped inside the building and an apartment building that is in close proximity to the West Fertilizer Plant.
Emergency crews rushed to the burning fertilizer plant in West, Texas, located about 20 miles north of Waco. Multiple news sites have said emergency dispatchers were requesting as much help as possible.
No foul play has been suspected as of yet. It's been reported by local Texas news stations that a small fire began to burn, but when water was poured on it, a blaze erupted.
According to NewsBreaker, the entire town of West Texas in under evacuation and toxic fumes may be spreading south.
Gov. Rick Perry released the following statement on Wednesday night regarding the explosion:
"We are monitoring developments and gathering information as details continue to emerge about this incident. We have also mobilized state resources to help local authorities. Our thoughts and prayers are with the people of West, and the first responders on the scene."
Emergency crews have reportedly started pulling back, afraid that a second explosion could be imminent.
According to some Twitter users, the explosion felt like an earthquake and could be felt from nearly 50 miles away.
This footage of the explosion, which was captured with a camera phone, went viral on Wednesday:
© Copyright IBTimes 2023. All rights reserved.