Weekly Roundup: Asian Markets Mixed Amid Global Growth Concerns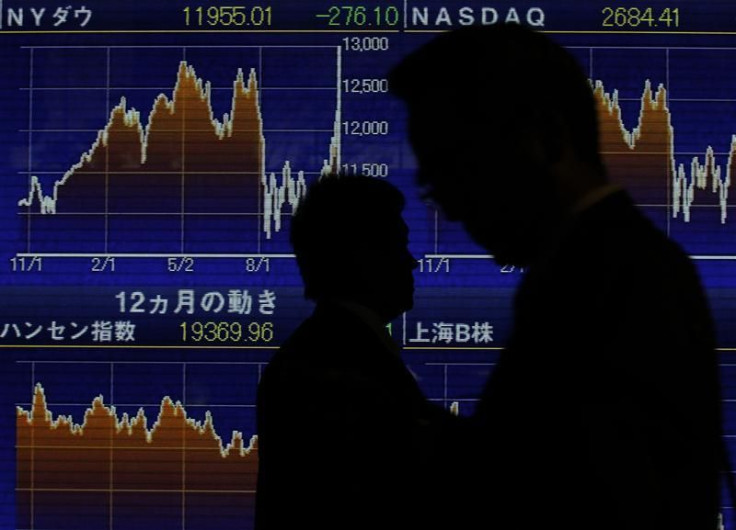 Asian markets were mixed this week as investors continued to have concerns about the faltering global economy and the mounting debt crisis in the euro zone.
Japan's Nikkei 225 Stock Average fell 0.6 percent and closed at 8669.87 while South Korea's Kospi Index was up 0.6 percent and closed at 1822.93. India's BSE Sensex dropped 0.4 percent and closed at 17158.44.
Hong Kong's Hang Seng Index advanced 2.9 percent and closed at 19640.80 while China's Shanghai Composite Index fell 0.8 percent and closed at 2168.64.
Investors continued to worry about the uncertainties in the euro zone. The inability to seal the deal on the main elements of the recent EU summit became a major worrying aspect for market players.
The euro zone crisis is also taking its toll on the rest of the world. Activity slowed in all major economies in the second quarter, including the U.S., China and Japan.
U.S. Federal Reserve Chairman Ben Bernanke delivered his semi-annual report to the Congress Tuesday and Wednesday. He acknowledged that the incoming economic data had been generally disappointing, but offered no hint that the Federal Open Market Committee (FOMC) was close to launching a third round of large-scale asset purchases.
Market players, hoping for an announcement of the monetary stimulus policy by the U.S. Fed in the face of intensifying pressures on the economy, were disappointed by Bernanke's congressional testimony. Last month, Bernanke underlined that the Fed remained prepared to take action as needed to protect the U.S. financial system in the event of financial stresses escalating.
Market sentiment plunged further after Chinese Premier Wen Jiabao's statement Tuesday that the slackening economic growth would result in the rising job losses. Market players expect that China will ease monetary policies to rejuvenate the weakening economy and regain the growth momentum after the slowdown of its gross domestic product growth in the second quarter to the lowest rate in three years. Investors feel that bold measures, including easing in the monetary policy, will give the much-needed thrust to boost liquidity in the financial system.
On a positive note, investors were encouraged by the healthy earnings reports from the U.S. companies which alleviated concerns about the weakening economic conditions. With earnings of more and more companies beating the analysts' expectations, investor's concerns about the faltering global economy were somewhat allayed.
Major gainers: Shares of Jiangxi Copper Co rose 1.6 percent. Shares of China Railway advanced 6.2 percent. Shares of China Railway Construction Corp climbed 6.2 percent.
Week Ahead: Markets will be expecting the announcements of stimulus measures by policymakers around the globe to boost the respective economies. Markets could drift lower in the absence of such steps. On the whole, the bearish trend is expected to continue.
© Copyright IBTimes 2023. All rights reserved.
FOLLOW MORE IBT NEWS ON THE BELOW CHANNELS