What Is Blue Ammonia? Saudi Arabia Makes Maiden Shipment Of The Fuel To Japan
KEY POINTS
Saudi Arabia shipped 40 mt of blue ammonia to Japan
30 million mt of blue ammonia could fulfill 10% of Japan's energy needs
Hydrogen-based fuel could be cheaper and cleaner
Saudi Arabia and Japan have joined forces to use blue ammonia as a source of electricity with zero carbon emissions, and the former has sent over the first shipment of the same for use in power generation. The collaboration is important for both countries: Japan aims to be a world-leader in the use of hydrogen; Saudi, a leading oil producer, wants to clean up its reputation as a producer of dirty energy.
Ammonia contains about 18% hydrogen by weight, which gives it an advantage over fossil fuels as it releases no carbon dioxide when combusted in a thermal power plant. Blue ammonia is ammonia used as feedstock to make blue hydrogen, which is essentially hydrogen made from fossil fuels through a process that captures and stores the carbon dioxide produced rather than release it into the atmosphere. In the emerging ammonia economy, while blue ammonia is considered a first-generation fuel, green ammonia is considered second-generation.
The Saudi-Japanese collaboration is part of a pilot project by the Institute of Energy Economics, Japan (IEEJ) and oil company Saudi Aramco in partnership with Saudi Basic Industries. The first shipment contains 40 metric tons of blue ammonia. At first, blue ammonia will be used alongside conventional means of power generation in Japan, with the aim being to eventually shift to blue ammonia completely.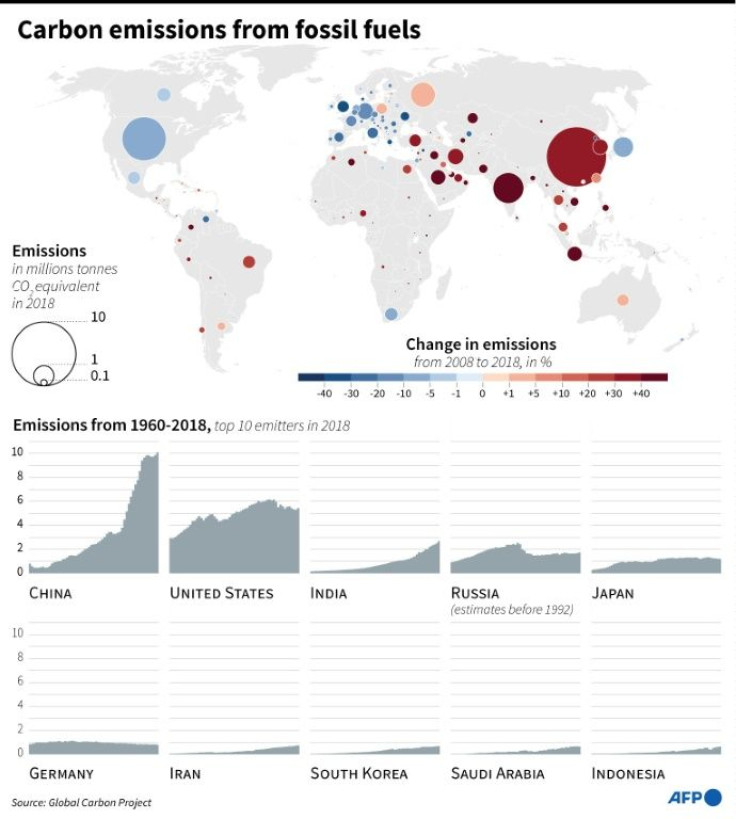 The use of ammonia could be a big push toward cleaner and more sustainable energy production, and it will also be more affordable, Aramco said in a statement.
"The use of hydrogen is expected to grow in the global energy system, and this world's first demonstration represents an exciting opportunity for Aramco to showcase the potential of hydrocarbons as a reliable and affordable source of low-carbon hydrogen and ammonia," Ahmad Al-Khowaiter, Aramco's chief technology officer, said in the statement.
In the Paris climate deal, Japan has pledged to reduce its greenhouse gas emissions by 26% by 2030, from 2013 levels. It also aims to lead the world in the use of hydrogen for clean energy production.
"Blue Ammonia is critical to Japan's zero carbon emission ambitions to sustain the balance between the environment and the economy. About 10% of power in Japan can be generated by 30 million mt of blue ammonia," IEEJ chairman and CEO Masakazu Toyoda said in a release.
The project is also important for Saudi Arabia to showcase its efforts in producing sustainable energy. The country is making a gradual shift away from conventional sources of fuel towards hydrogen-based, low-carbon energy sources.
Saudi-based ACWA Power International signed an accord with U.S.-based firm Air Products & Chemicals in July to develop a hydrogen-based ammonia plant for renewable energy. The $5-billion plant will be jointly owned by the two entities and Neom, a new mega-city planned near Saudi Arabia. Aramco, one of the biggest oil companies in the country, has been highlighting in recent months the lower volume of greenhouse emissions from pumping Saudi's crude. It also plans to grow carbon-absorbing mangroves. The company is also introducing programs to boost gas production.
© Copyright IBTimes 2023. All rights reserved.