Clean Energy: Forget Climate Change, It Saves Costs Too
At one time you could offshore something, realize a big cost saving, get promoted to the executive suite, score more stock options, and buy a new swimming pool. That's not working so well anymore, so what else is trending?
How about clean energy? Just for a moment, let's not talk about climate change and the "right thing to do." Let's talk about the smart thing to do in four areas: operating costs, new markets strategy, twenty-first century branding, and risk.
Operating costs
Lighting: The first thing most companies do is an LED lighting upgrade. It's the low hanging fruit because it pays for itself within one year. And that includes the fee for the lighting consultant, who prepares the business case before you invest anything.
Heating & cooling: The Empire State Building did LEDs on the outside and now publishes pretty pictures. But at the same time, it did an energy retrofit for $13 million that saves $4.4 million annually. It paid for itself a few years ago. The continuing annual savings are basically, gravy.
Most companies can realize big operational savings, with off-the-chart ROI, if they take a good look at their HVAC systems. None of the technology would have to be experimental, and the results can be accurately modelled in advance.
Motors: If you're a manufacturer in the U.S., you're probably breaking the law. All your motors were supposed to be ECMs a while ago. Equally important, you're leaving money on the table. Motor upgrades also pay for themselves in 1-3 years.
Market strategy
Climate change has become so politicized that it sometimes blinds us to simple business opportunities and economic fundamentals.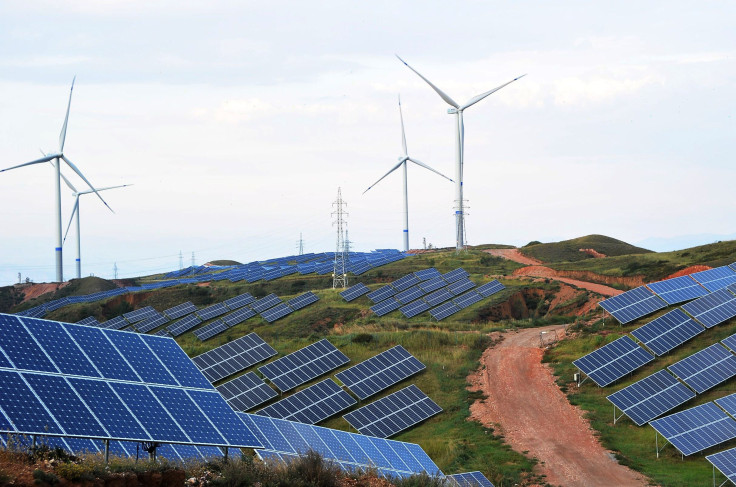 Energy: We're moving toward 9 billion people on the planet. The size of the energy sector is expected to double within 10-15 years. More than 95 percent of new capacity is clean energy, currently being added at $300 billion+ per year. About half of the fossil fuel part of the business will also likely switch to clean systems. If you're an energy investor or a company developing energy products and services, where should you be looking? Clean energy revenues have brought in 31 billion euros (over $35 billion) for Iberdrola, 27 billion euros for Siemens, while GE Renewables has made $10 billion.
Guess the company: If your business category was being technologically disrupted, would it be good to have a 10-year R&D head start? What about a 70 percent early market share, the most robotically advanced, lowest cost production facilities, and 100 percent annual growth? That's Tesla USA. Its category is the second biggest ticket purchase a consumer makes in his/her lifetime.
Small business example: Early this decade, Ontario, one of Canada's provinces, funded projects and developed expertise in the smart grid area. Now an army of IT professionals near Toronto have created a half dozen companies. They sell software to hundreds of electric utilities all over the globe.
Branding
Let's take a look at a list of brand marketers pursuing success with clean energy products or climate friendly PR/social media initiatives: Google, Apple, Uber, Microsoft, Prius, Volkswagen, Volvo, Renault, Coca Cola, Walmart, Whole Foods, Starbucks, Mountain Equipment Co-op, Timberland, UPS, Levi Strauss, Seventh Generation, Method, and Tide in Cold Water. Are any of these brands known for wasting marketing dollars?
Risk
Business people who ignore climate change are exposing their organization to the risk of commodity volatility, asset value losses, and lost supply chain opportunities. You may also face higher insurance premiums, divestment and boycott campaigns, fines, carbon taxes, harmful new regulations, civil litigation and more.
It's the smart thing to do
A 2011 Harvard study examined a matched sample of 180 companies, half of which they classified as high-sustainability firms and half as low-sustainability firms. They looked at governance, culture, and performance over an 18-year period. High-sustainability firms dramatically outperformed the low-sustainability ones in terms of both stock market and accounting measures.
Are you going to move up in your career and get that new swimming pool any time soon? Possibly not, if you ignore obvious opportunities to save on operating cost, develop new markets, products and services, engage in modern successful branding and avoid corporate risk. Let's all fight climate change. It's the right thing to do and it's the smart thing to do.
Bruce F Nagy (Ryerson University) is the author of "The Clean Energy Age", has interviewed more than 700 experts, and has written over 150 articles on clean energy and international economics.
© Copyright IBTimes 2022. All rights reserved.
FOLLOW MORE IBT NEWS ON THE BELOW CHANNELS