What Chrissy Teigen Thinks Of Meghan Markle After 'Deal Or No Deal'
Chrissy Teigen, who worked with Meghan Markle on "Deal or No Deal," only has positive things to say about the Duchess of Sussex.
During her recent interview with Daily Mail, John Legend's wife said that she's a huge fan of the "Suits" alum and called Prince Harry's wife lovely. The supermodel also revealed that a lot of people have been asking her to share information about Markle, but she nothing but good things to say about her.
"Now everyone asks me what she was like and I say, 'Sorry, no dirt. She's gorgeous,'" she said.
In related news, Teigen also talked about Markle's cookbook "Together" and said that she's a huge fan of it. Teigen herself has published two successful cookbooks.
"I love the freshness she brings, and her cookbook 'Together' [recipes from women affected by the Grenfell Tower fire] is my only pre-order of the year. It's beautifully done and you can tell how important it is to her. You see how she interacts with people and gets down to eye level with kids," she said.
This is not the first time that Teigen talked about Markle. In May, she shared details about her time working with the Duchess of Sussex while on "Watch What Happens Live With Andy Cohen."
"I think she came in the second season or so. I did from the pilot season to first, but then I got demoted because I couldn't walk down the stairs. Like I literally was fired, well not first, but I couldn't be a 'briefcase girl' so they made me a 'banker girl,' I don't even know. It was a very blurry time. But I keep telling John, 'That could've been me!'" she said.
Teigen added that she remembers Markle as someone who was really kind, quiet, and sweet.
"Everyone wants a good story, and I'm like, I just remember very quiet and sweet. I got nothing… really kind, and I don't say that about anybody," she said.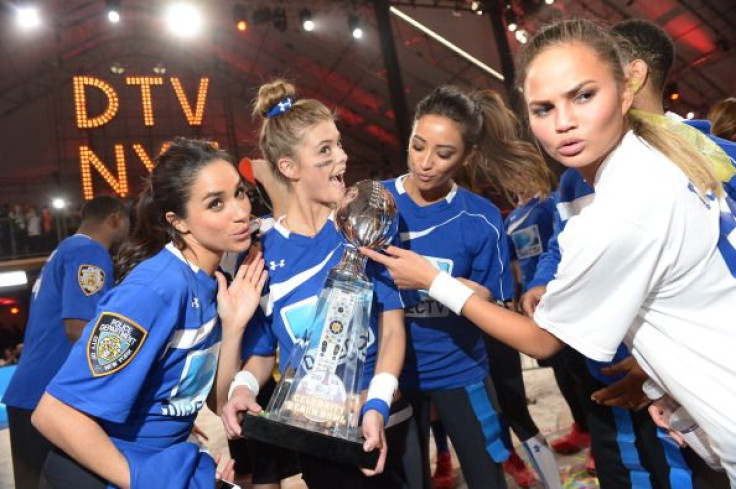 © Copyright IBTimes 2023. All rights reserved.