What Does The New Whole Foods Deal With Infarm Mean?
Amazon's (AMZN) Whole Foods Market has partnered with Infarm – an urban farming network – to offer customers fresh produce that will be grown in some of its stores, Retail Times reported.
The partnership will put modular vertical farming units in two Whole Foods stores in London, allowing consumers to buy sustainably grown food the moment it is harvested while also being sold at a series of other U.K.-based stores, starting at the end of October, which will be sourced from an Infarm growing center, Retail Times said.
"We are excited to partner with Infarm to offer a truly hyper-local selection of greens and herbs across all of our London stores," Jade Hoai, director of Purchasing and Operations at Whole Foods Market, said in a statement obtained by the news outlet. "Whole Foods Market customers can expect to find fresh, unique herbs from Infarm's vertical growing units like Boudreaux purple basil, that are grown locally, have no pesticides, and use a fraction of the traditional resources required to grow. We are excited about this relationship for its joint commitment to environmental stewardship and for the delicious, nutritious meals our customers will be crafting at home."
The move by Whole Foods will also add to the grocer's commitment to green initiatives as it looks to lessen its environmental footprint. Infarm's growing centers are designed to use 95% less water, as well as 75% less fertilizer, no pesticides, 99% less space, and 90% less transportation than traditional growers.
The in-store farms will produce 8,000 plants per year within 2 square meters (21.5 square feet) of space, with the first harvest set for the Kensington, U.K., Whole Foods store on Nov. 19, Retail Times said.
"Whole Foods Market felt like a perfect fit for Infarm," Daniel Kats, vice president of corporate sales at Infarm said in a statement obtained by the news outlet "Its commitment to providing customers with vibrant, sustainable food aligns with our goal of growing produce locally and, in the process, substantially reducing food waste and the environmental impact of what we consume. We hope that in installing our modular farms in Kensington and Fulham, we can help to educate shoppers about the future of food."
The venture with Whole Foods is the largest expansion into the U.K. market for Infarm, which has also partnered up with Selfridges London, Farmdrop, and Marks & Spencer. The company also recently raised $170 million in funding lead by investment firm LGT Lightstone.
Infarm also sells fresh produce in the U.S., Canada, France, Germany.
Shares of Amazon were trading at $3,305 as of premarket open, down $58.71 or 1.75%.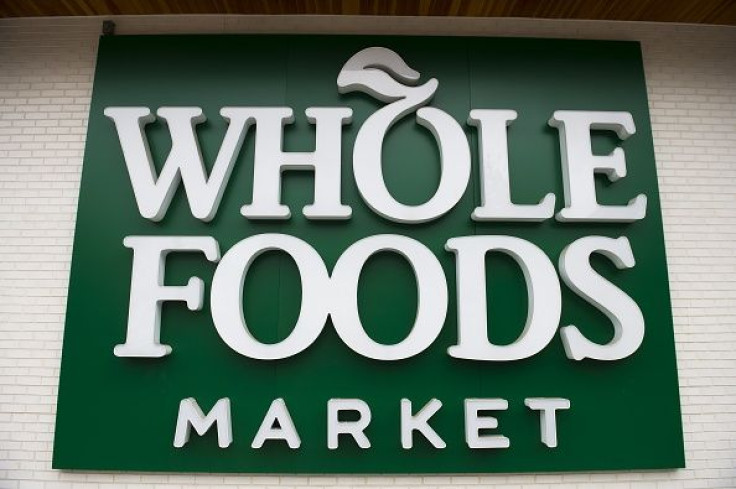 © Copyright IBTimes 2023. All rights reserved.
FOLLOW MORE IBT NEWS ON THE BELOW CHANNELS