What is eFuel? Porsche Uses Water, Wind And CO2 To Power Vehicles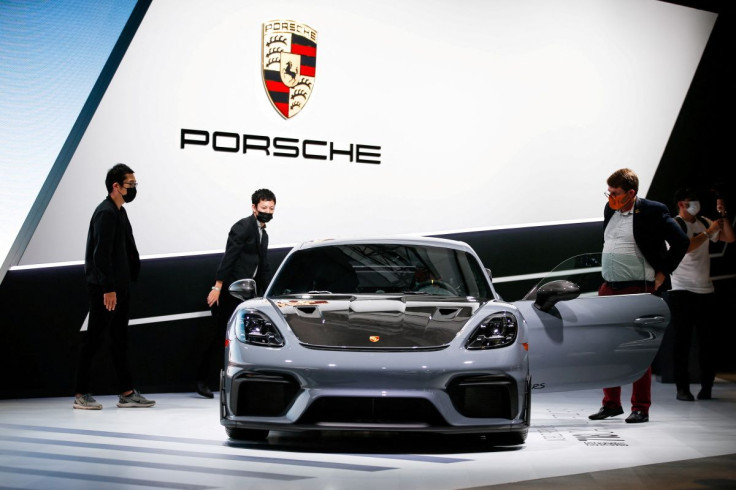 Porsche vehicles will soon have an alternative fuel source thanks to a new plant in Chile that combines renewable energy sources to create eFuel.
Using a combination of wind, water and carbon dioxide, eFuel is designed to serve as a complementary energy source for the electric vehicles that Volkswagen Group has been developing.
Porsche is calling it a "double-e path" for both e-mobility and the energy sector. The hope is for eFuels to serve as practical alternatives for internal combustion engines to operate in a "nearly CO2-neutral" manner while also creating a new biofuel industry.
The automaker said that the new Haru Oni plant in Chile will be able to produce approximately 145 million gallons of biofuel each year by the end of the decade. The fuel produced in Chile plant is made from a mix of water and carbon dioxide.
"Porsche is committed to a double-e path: e-mobility and eFuels as a complementary technology. Using eFuels reduces CO2 emissions. Looking at the entire traffic sector, the industrial production of synthetic fuels should keep being pushed forward worldwide. With the eFuels pilot plant, Porsche is playing a leading role in this development," said Barbara Frenkel in a Porsche statement released on Tuesday.
Frenkel, a member of the Executive Board for Procurement at Porsche AG, officially opened the Haru Oni pilot plant in Punta Arenas, Chile on Tuesday alongside Chilean Energy Minister Diego Pardow. Joining fellow Executive Board member Michael Steiner, Frenkel performed the ceremonial fueling of a Porsche 911 with some of the first synthetic fuel produced at the Haru Oni plant.
Steiner and Frenkel explained that Chile was the ideal site for the plant due to the country's combination of reliable renewable energy sources and existing shipping opportunities with Siemens Energy. Other partners worked on the plant with Porsche, including eFuels company Highly Innovative Fuels, Siemens and ExxonMobil.
Porsche has stated that the first batches of eFuel will be used for "lighthouse projects" and that there are plans to be sell eFuel by the end of the decade.
"If there is not enough renewable energy available [to make eFuels], it makes much more sense that you use this energy directly in electric cars," Frenkel said. "Our strategy [is to] push fully on electromobility, and we have eFuels in addition. Therefore, especially when it comes to Europe, it's of essential importance that the government increases the ambition to establish a good charging infrastructure based on renewable energy."
The Haru Oni plant was initially announced in late 2020 when Porsche revealed that it would invest $24 million in the facility and in developing eFuels. Porsche said it had invested over $100 million in the development and production of eFuel, including a $75 million investment in HIF.
© Copyright IBTimes 2023. All rights reserved.