What GM's EV Sales 'Strategy' Means For Dealerships
KEY POINTS
GMC has announced they will not be giving dealerships buyout options ahead of the Hummer EV release
It's a shift from their stance with Cadillac vendors, who were given the option not to invest $200,000 minimum in training and infrastructure
The Hummer EV will begin testing ahead of a 2021 release, with the initial price set at $113,000
General Motors will not be offering buyouts to GMC dealers who don't want to sell the new electric Hummer. The move is a departure from their policy toward Cadillac dealers, around 150 of which chose to throw in the towel due to Cadillac's electric vehicle plans.
"We will not be going down a similar strategy as Cadillac," Duncan Aldred, GMC vice president, said Dec. 8, CNBC reports. "What the position is with Hummer EV is that it's a participation agreement for dealers. It is optional for each and every dealer."
About half of GMC dealers have already agreed to carry the Hummer EV, a number GMC hopes to see rise as further details are released.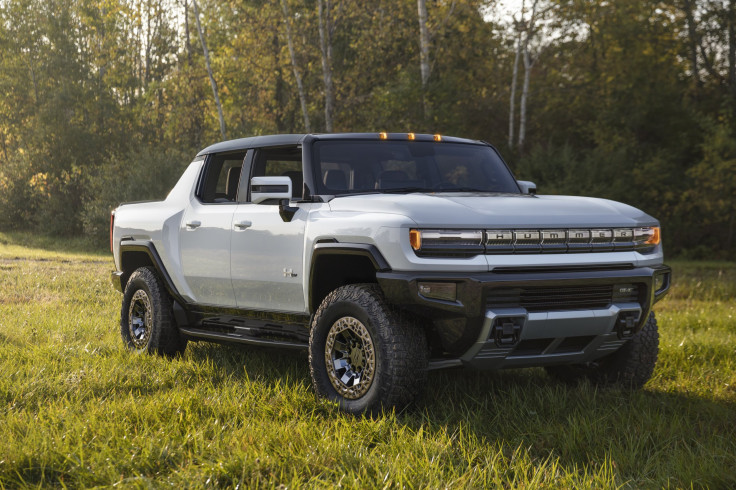 Those who do will have to front the costs of training and dealership upgrades to sell electric cars. Aldred said that costs would be "a lot less than the top-stop number that's been reported" for the vast majority of dealers. For Cadillac vendors, that cost was a minimum of $200,000.
The "very different strategy" can be attributed to a more diverse GMC catalog. While the broader GMC lineup will be a mix of electric and conventional cars going forward, Cadillac was planning to move entirely to electric, meaning dealers who didn't upgrade would have nothing to sell.
General Motors has also been eager to cull the herd of Cadillac dealers to numbers similar to other luxury car brands.
GMC announced on Dec. 8 that the Hummer EVs will begin validation winter testing soon in Northern Michigan. They're expected to go on sale in 2021 with first edition models going for around $113,000.
© Copyright IBTimes 2023. All rights reserved.