What Is The 'Harry Potter' Cast Doing Now?
The "Harry Potter" franchise is greatly adored by fans, in part due to the talented cast that many viewers have connected with over the years, even feeling they've grown up alongside them. While the cast has grown up and stayed relatively close to one another, despite their busy lives -- they've all branched out and forged their own individual paths.

It was confirmed that the "Harry Potter" cast does, in fact, keep in touch. They were previously seen hanging out together in an Instagram photo posted by Emma Watson. The Hogwarts gang got together to celebrate the holidays, sans Daniel Radcliffe and Rupert Grint -- Harry Potter and Ron Weasley, respectively. With Ginny Weasley actress Bonnie Wright's birthday here, it's unknown if we're going to see the gang spending more time together.
However, we know that they've been keeping busy.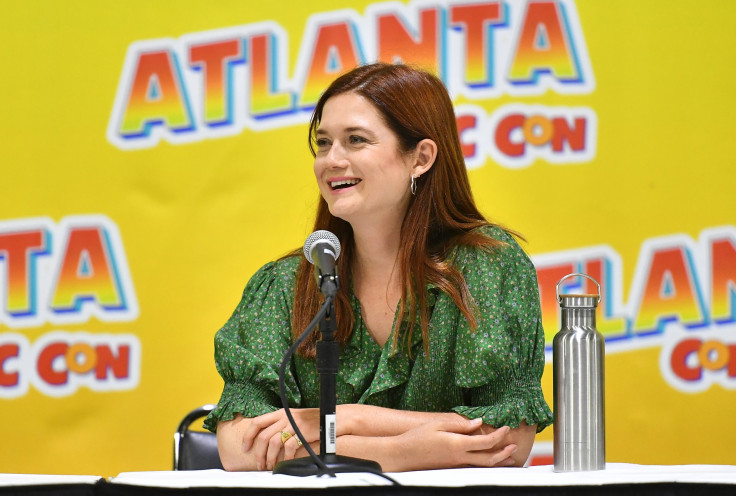 Radcliffe, for example, has been taking the indie film game by storm following his role as the eponymous character in the "Harry Potter" franchise. This has led him to quite a busy 2019 and 2020, with two films, "Guns Akimbo" and "Escape From Pretoria," releasing. He's also a leading actor in the TBS comedy "Miracle Workers," which is currently in its second season. Radcliffe is also currently in the Samuel Beckett play "Endgame" at The Old Vic in London.
Grint portrays Julian Pearce in the Apple TV+ series "Servant." Like Radcliffe, he's spent most of his post Hogwarts years in the indie film industry, making a name for himself and sharpening his acting skills.
Watson, who played Hermione Granger, was most recently in the acclaimed film "Little Women" alongside Oscar-nominated Florence Pugh. Watson has taken her work beyond her busy A-list acting status and has become an activist for feminism, championing for equal pay. She has also emphasized how education is vital for women, going to various developing countries to promote the idea.
Draco Malfoy actor Tom Felton was most recently in the Daisy Ridley led romantic film "Ophelia" and perhaps most famously played the secondary antagonist in "Rise of the Planet of the Apes."
As for Wright, the actress has taken a special interest in screenwriting and directing, creating several short films and even moving on to music videos. While she does still act, her last film appearance was in 2018's contemporary Scottish remake of "A Christmas Carol." She was previously engaged to fellow "Harry Potter" cast member Jamie Campbell Bower before the two broke it off.
The actress is turning 29 years old.
© Copyright IBTimes 2023. All rights reserved.