What Is The Jubilee Of Mercy? Pope Francis Opens Holy Door, Begins 'Extraordinary' Year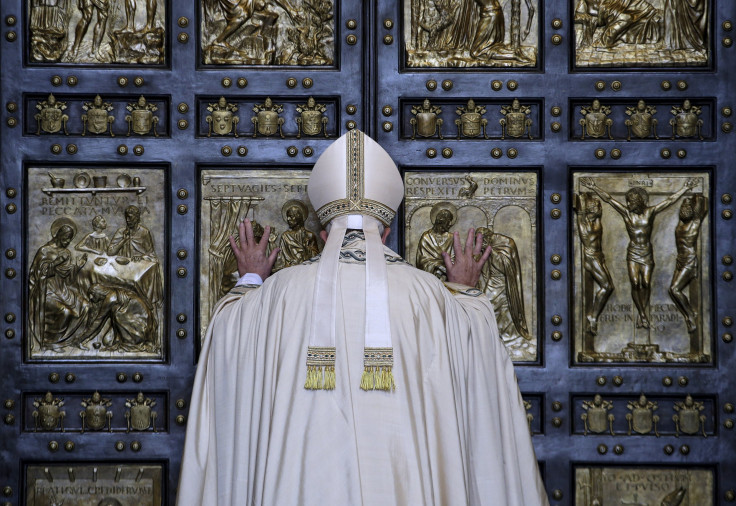 Upon opening the Holy Door Tuesday at St. Peter's Basilica in Vatican City, Pope Francis marked the start of the Jubilee of Mercy, a special Holy Year within the Roman Catholic Church. Francis marked the beginning of the year by holding a special mass before a crowd of some 50,000 in St. Peter's Square.
Francis announced earlier this year the Jubilee year, during which Catholics can receive special remission for their sins by meeting certain conditions, calling it a Holy Year of Mercy. Jubilee years typically take place about once every 25 years. The last one was called in 2000 under Pope John Paul II and many expected the next to come in 2025. The pope can call an "extraordinary" Jubilee year, however.
During Tuesday's Mass the Pope emphasized the importance of tenderness and understanding over judgment. "How much wrong we do to God and his grace when we speak of sins being punished by his judgment before we speak of their being forgiven by his mercy," Francis said, according to the Associated Press. "We have to put mercy before judgment, and in any event God's judgment will always be in the light of his mercy."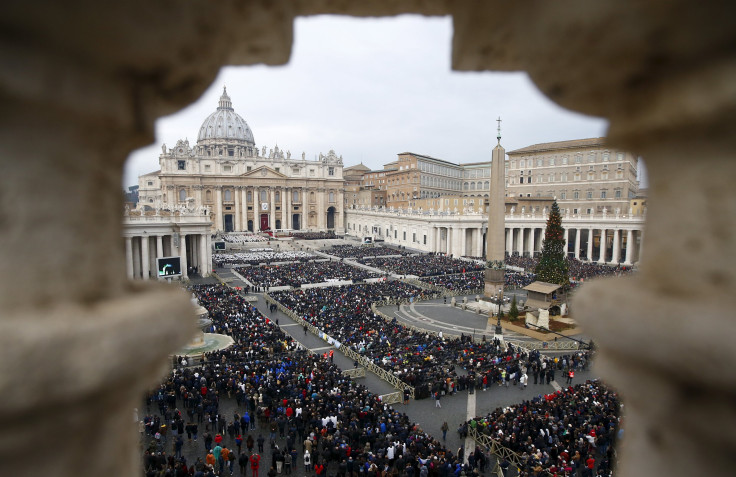 During the yearlong Jubilee of Mercy, some 10 million pilgrims are expected to pass through the heavy brass door at St. Peter's Basilica, which is typically sealed. The tradition of opening the door to signal the start of a Holy Year dates back to the 1500s, and calls for faithful Catholics to pass through the doorway to receive indulgences for their sins. Tradition previously dictated that pilgrims had to pass through one of four Holy Doors in the four Basilicas of Rome to take part in the Holy Year, but Francis did away with that practice, saying Catholic Cathedrals worldwide could open symbolic holy doors.
Catholics were called on to use the year as a way to gain a more meaningful relationship with God. "I am convinced that the whole church will be able to find in this Jubilee the joy of rediscovering and making fruitful the mercy of God, with which we are all called to give consolation to every man and every woman of our time," Francis said while making the Jubilee announcement, according to AL.com.
While Tuesday marked the symbolic, traditional start of the Holy Year, Francis technically began the Jubilee of Mercy last week in Central African Republic when he pushed open the Holy Door of the Bangui cathedral, according to the AP.
© Copyright IBTimes 2023. All rights reserved.