What Is Kik? All About The Instant-Messaging Service That's Taking The World By Storm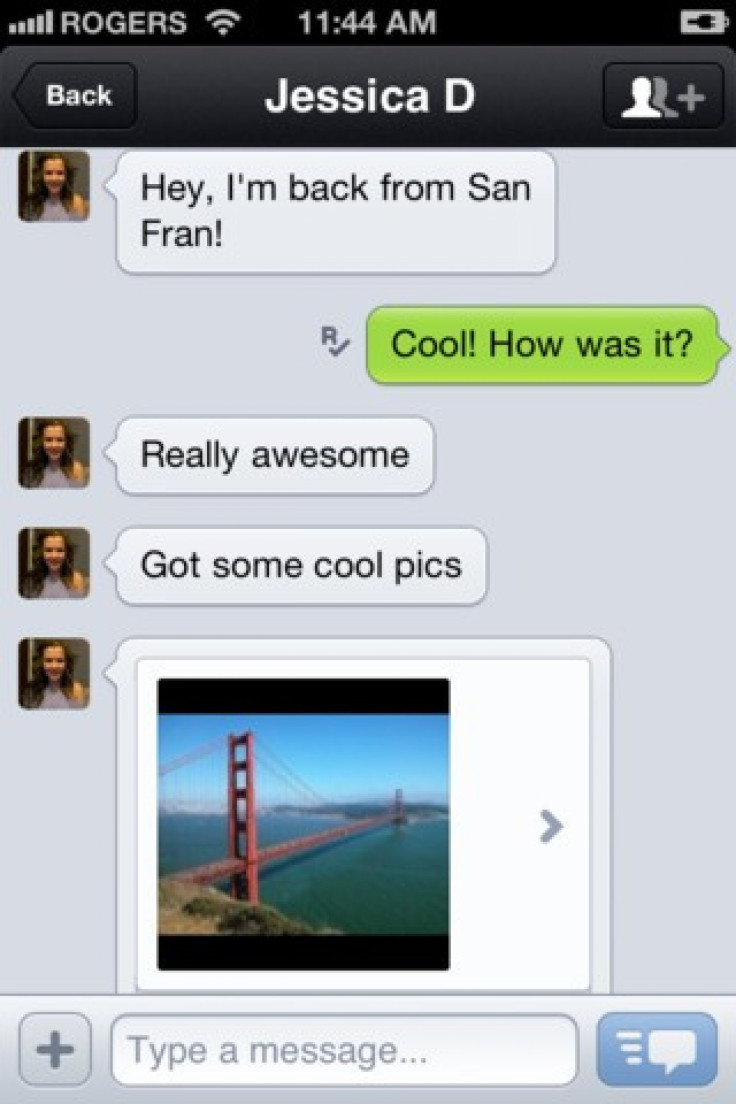 What is Kik? That's a question that many people are finding themselves asking as they learn about the newest social networks and electronic communication technologies on the market.
Kik Messenger is a text-messaging service for smartphones that has slowly creeped into the mobile devices of the tech-savvy populace and replaced SMS texting as many folks' main form of text-based communication, signing up more than 19 million users in the process.
The creators of Kik Messenger, Kik Interactive, wanted the app to address three key issues they saw with phones' internal messaging services, and other services such as AOL Instant Messenger or Yahoo! Messenger.
The first area the developers focused on was simplicity and ease of use:
"We believe that simplicity is the ultimate in sophistication," the company's Website says. "We've spent thousands of hours making sure Kik is the easiest, most beautiful way to send messages, pictures, videos, sketches and more."
As such, the app works ultra-smoothly, and allows for seamless communication that doesn't require a handbook of instructions, while providing even more useful options and features than most basic smartphone instant-messaging software offers.
The app is also built in a way to make it faster than the other messaging services out there:
"Kik is hands-down the fastest, most reliable smartphone messenger available," the company says. "And with sent, delivered, read, and typing notifications, your conversations will come to life."
Those notifications are one of the main things people love so much about Kik Messenger, which is available on smartphones including the Apple iPhone and Blackberry, Android and Windows devices.
"Amazing app! And so, so fast," a Kik user named Katie told the company in a testimonial.
Kik also hopes to make messaging a more personalized experience:
"Your Kik username - not your phone number - is your Kik Identity, so you can keep complete control of your privacy," the company says. "No wonder Kik is the number one way people connect in other social apps like Instagram, SocialCam, and Viddy."
And that aspect of Kik is what's making it such a big part of the conversation nowadays. When perusing Instagram, many users -- especially the youngest ones -- provide their Kik usernames as their main point of contact, so people can get in touch with them via their new preferred method of conversating.
It's a brave new world, and Kik is a big part of it.
© Copyright IBTimes 2023. All rights reserved.