What Prince Charles Really Thinks About Meghan Markle For Prince Harry
Prince Charles only has wonderful things to say about his daughter-in-law Meghan Markle.
According to Vanity Fair, a family member close to the royal family revealed that Prince Charles thought Markle is the best thing to happen to Prince Harry. And Markle and Prince Harry's wedding on May 19 served as the turning point in Prince Charles' relationship with the couple.
In fact, Prince Charles played an important role at his son's nuptials. When Markle's dad was unable to walk her down the aisle, Prince Charles stepped in and took over the role. Markle was first given the opportunity to walk inside St. George's Chapel in Windsor Castle by herself, and Prince Charles met her halfway through the walkabout.
"Prince Harry will be eternally grateful to his papa for stepping in. The bond between them is very close," the source said.
Additionally, Prince Charles has also been supportive of Markle especially during the times that her own family threw shade at her in their interviews.
"Prince Charles has been very supportive of Meghan and everything she is going through with her own father. He's got a real soft spot for her and thinks she's the best thing to have happened to Harry," the source said.
However, prior to meeting Markle, Prince Harry and Prince Charles weren't as close as they are now. Last week, an outlet claimed that Prince Charles has always had a strained relationship with his two sons.
"They are very different people and they just don't get on. It's as simple as that. They rarely see each other outside of official business. Charles hates William and Harry's public emoting," an unnamed source claimed.
But Clarence House slammed the report as false and said that it is complete fiction. Throughout the years, Prince William and Prince Harry have also publicly spoken about their dad positively. The sons of Princess Diana have never thrown shade at their dad during their interviews.
However, some royal fans are convinced that Princes William and Harry were not happy with Prince Charles' affair while he was still married to Princess Diana.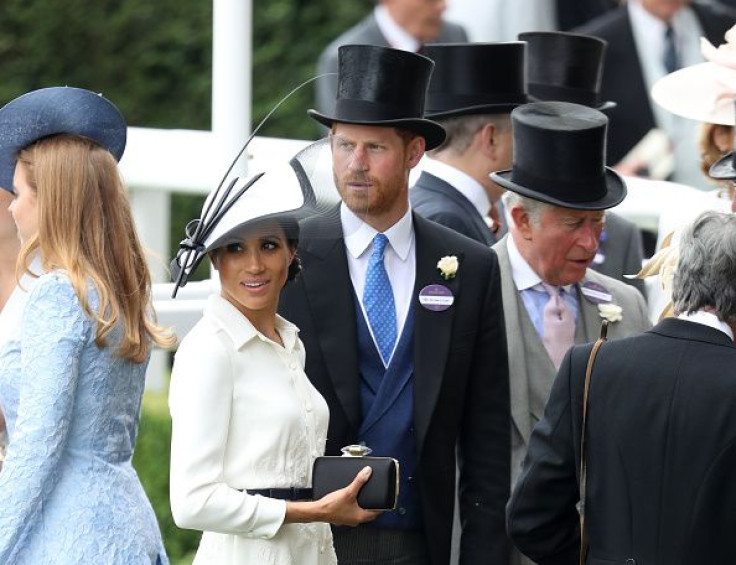 © Copyright IBTimes 2023. All rights reserved.