What Prince William's Role Will Be When Kate Middleton Gives Birth
Prince William will have an important role at the hospital when Kate Middleton gives birth.
According to the NHS, Middleton's partner needs to just be with her in the delivery room at the time of their third child's birth.
"There's no way of knowing what your labor is going to be like or how each of you will cope, but there are many ways a partner can help," NHS said.
But no matter what type of birthing method the Duchess of Cambridge chooses, it is important for the Duke of Cambridge to always massage her back and shoulders. Prince William may also be tasked to cut his baby's umbilical cord.
"Whatever kind of birth you're planning for, your birth partner can tell you what's happening as your baby is being born if you can't see what's going on. Your birth partner may be able to cut the umbilical cord – you can talk to your midwife about this," the NSH said.
Meanwhile, Middleton is rumored to give birth on Monday, April 23. If this happens, her third child's birthday will fall on St. George's Day. Initially, bookies predicted that she will give birth on April 19 or 21. The latter would have coincided with Queen Elizabeth II's birthday.
But until today, Middleton has not yet given birth. Years ago, she gave birth to Prince George and Princess Charlotte much later than what was originally predicted.
A source told E! News that even though Middleton is close to giving birth to the newest addition to their family, she is still doing very well. In fact, she even goes on school runs even though she already went on maternity leave on March 22.
"Kate's been feeling great and yes, has been on the school runs. This was the same with her last pregnancy. She carried on until the last moment. She's full of energy and excited about the new arrival," the source said.
In the days leading up to her baby's birth, Middleton is reportedly staying just a mile away from the hospital.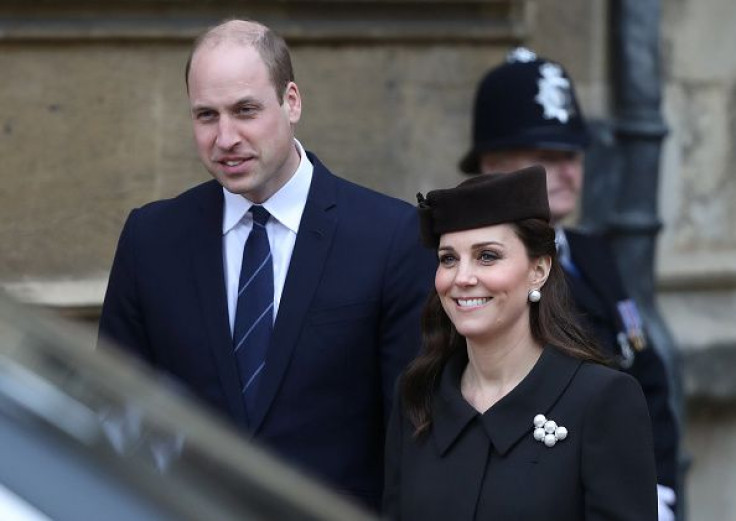 © Copyright IBTimes 2023. All rights reserved.