What Is A Pussy Bow Blouse? The Surprising History Behind Melania Trump's Gucci Shirt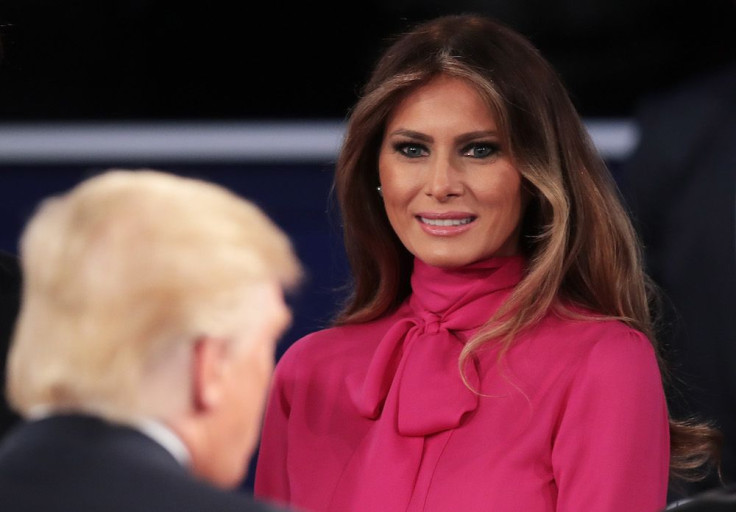 Melania Trump's decision to wear a Gucci blouse with a necktie commonly known as a pussy bow to the second presidential debate, held Sunday, Oct. 9 seemed a curious choice considering what had happened two days previously.
Just two days earlier, a 2005 video surfaced in which the the presidential nominee was recorded on an Access Hollywood bus bragging about groping women's genitals.
"You know, I'm automatically attracted to beautiful, I just start kissing them. It's like a magnet. Just kiss. I don't even wait. When when you're a star, they let you do it. You can do anything," the business mogul told then host Billy Bush during the conversation. "Grab them by the pussy. You can do anything."
A spokesperson for the Trump campaign told CBS News Sunday night that the former model's shirt choice "was not intentional." But they would say that wouldn't they?
So, what is a pussy bow blouse anyway? Here is what we know.
A pussy bow or pussycat bow takes the form of a bow tied at the neck similar to those tied around the neck of kittens and cats.
The pussy bow blouse has been a favorite with high-end designers since the 1950s. Coco Chanel often wore one and Yves Saint Laurent made it sexy when he included them as part of his signature Le Smoking look.
It was in the 1980s that the pussy bow blouse really came into its own. Female executives felt they needed to dress like men in order to be taken seriously in the workplace and the era of the so-called "power suit" began. However, they realized that by wearing a bow at the neck instead of a tie it gave the look a subtly feminine look.
Another powerful woman of those times who came to the same conclusion was the British Prime Minister, Margaret Thatcher. The pussy bow blouse became a key part of her political image.
Thatcher reportedly said she thought bows were "rather softening" and "pretty."
At Thatcher's funeral in 2013, the then-Prime Minister's wife, Samantha Cameron paid tribute by wearing a pussy bow blouse.
The blouse worn by Melania Trump last evening is from Gucci. The Italian brand's designer, Alessandro Michele, has made the pussy bow blouse a constant feature of his collection, season after season.
E-commerce site Net A Porter describes the item as the "Gucci pussy-bow silk crepe de chine shirt." It costs $1,100. Melania also wore the $1,300 accompanying straight-leg pants from the same collection.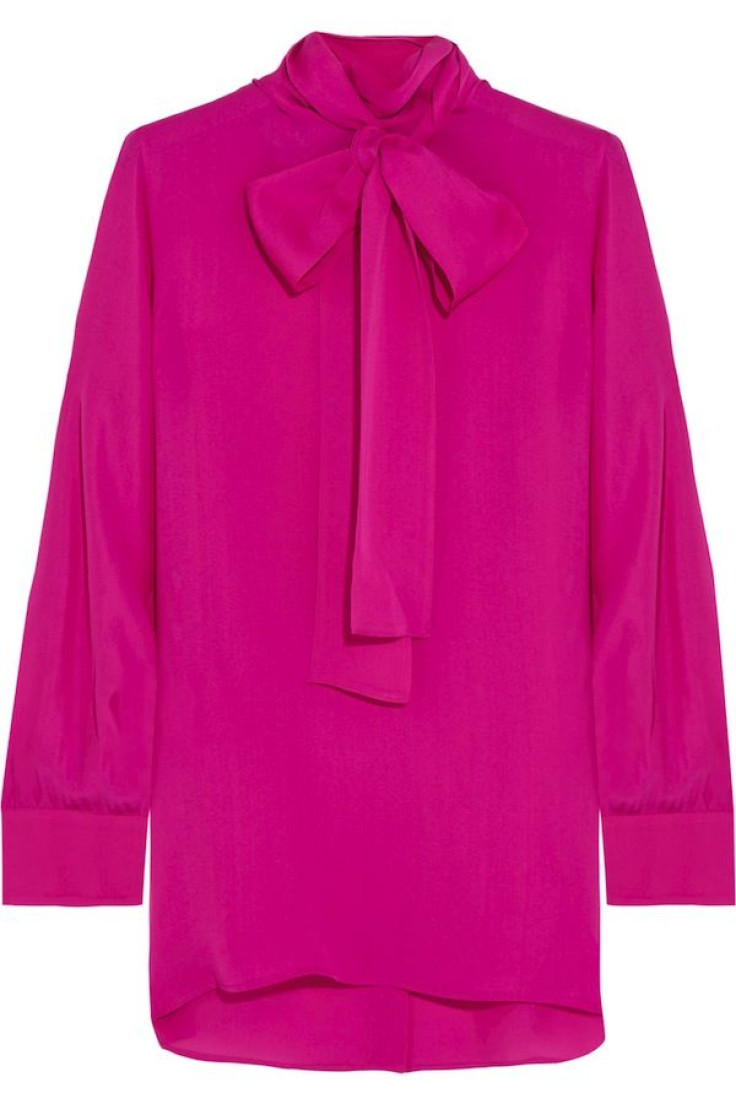 So coincidence or not? One way or the other, Melania Trump brought the pussy bow blouse back into focus.
© Copyright IBTimes 2023. All rights reserved.
FOLLOW MORE IBT NEWS ON THE BELOW CHANNELS