What Is Swatting? Celebrities, Gamers And Now A Congresswoman Have All Been Targeted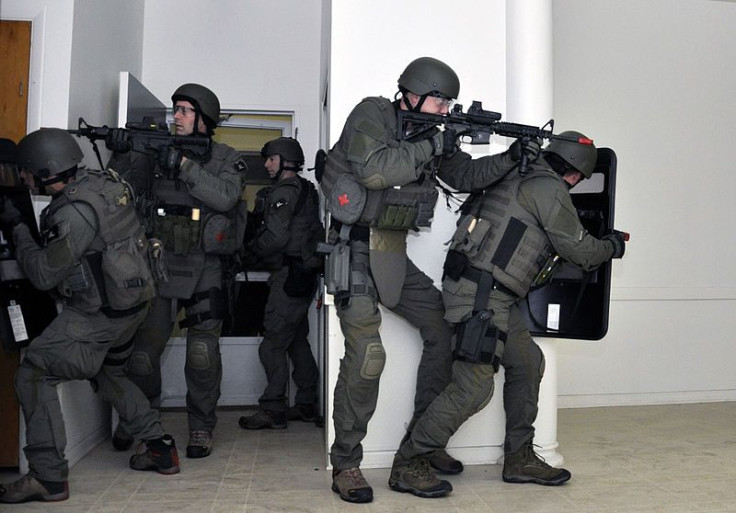 Often, the same people who speak out against internet abuse become the same people victimized by it. That was the case again when U.S. Representative Katherine Clark (D-Mass.) settled in to watch TV Sunday night with her husband only to find her street blocked off and a Boston SWAT team outside.
Clark's house was suddenly washed in police lights, and when she went outside to investigate she found a number of officers, "some with long guns," on her front lawn.
Clark had become the victim of swatting, which occurs when someone falsely reports a shooting or other violent crime at a specific location in an attempt to convince local police to respond in full force. It's not clear who targeted Clark or why, though she is the sponsor of the Interstate Swatting Hoax Act, which would make it a federal crime to falsely report an incident to incite an emergency response from police.
Clark told the Boston Globe Monday this incident will only reinvigorate her anti-swatting efforts. No one was hurt this time, though that's not always the case.
"If that was the intent of calling in this event," she said, "I think they have underestimated my commitment to making sure that we do stop this practice."
Melrose, Massachusetts, police spokesperson John Guilfoil told Ars Technica the department received a call from "a computerized voice, not a natural voice" reporting an active shooter and "shots fired" at Clark's home.
Celebrities including Justin Timberlake, Justin Bieber, Miley Cyrus and others have been swatted, along with a number of journalists who have reported on cybercrime, and a New Jersey politician, who was also pushing for an anti-swatting bill in 2015.
© Copyright IBTimes 2023. All rights reserved.