WhatsApp Blocked For 72 Hours In Brazil After Court Rules Facebook Failed To Provide Data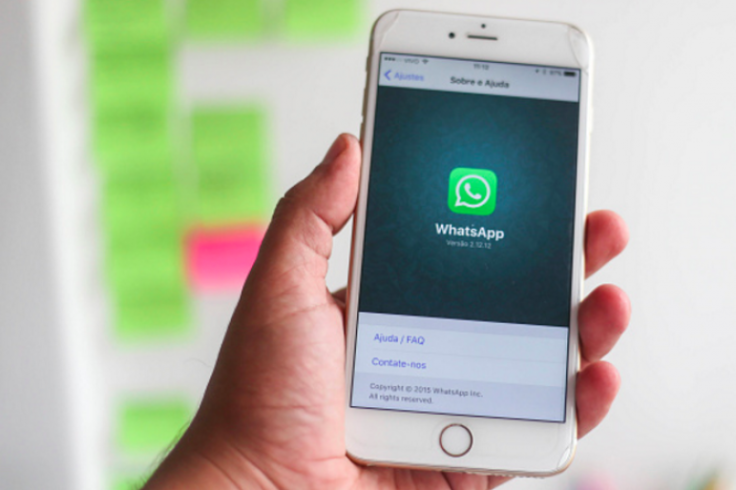 WhatsApp has been in blocked Brazil by a court ruling for the second time in less than six months. The app will be blocked for 72 hours starting at 1 p.m. EDT Monday, as reported by Folha de S.Paulo, a Brazilian media outlet.
The ruling was made on April 26 by Judge Marcel Montalban. WhatsApp, which is owned by Facebook, has been requested to provide information on messages sent between users who are being investigated by the federal police.
Facebook said in March that it cannot comply with the order. "WhatsApp cannot provide information we do not have," a statement read. WhatsApp has end-to-end encryption, which means the company cannot read messages sent across its network.
Service operators are complying with the court's decision, according to Folha de S.Paulo. If they do not comply, the operators will be fined 500,000 reais, or $143,000.
Facebook did not immediately respond to a request for comment.
This incident is the second time that WhatsApp has been banned by a Brazilian court. In December, a judge ordered a 12-hour suspension of the app after the company did not provide data for a separate criminal investigation. The decision was overturned on appeal, and the block did not last the full length.
A judge in a case from February had also tried to instate a WhatsApp block, but the decision was suspended after telecom companies filed motions against it, Folha de S.Paulo reported.
In March, Brazilian police arrested Facebook senior executive Diego Dzodan for defying the court order from the previous ban. Dzodan, who is Facebook's vice president for Latin America, was detained for nearly 24 hours before a judge ruled it was "unlawful coercion," according to AFP.
"Diego's detention was an extreme, disproportionate measure, and we are pleased to see the court in Sergipe issue an injunction ordering his release," a Facebook representative said in a statement at the time. "We remain willing to address questions Brazilian authorities may have."
WhatsApp boasts 1 billion monthly active users, and 66 percent of internet users in Latin America used the app in December 2015, according to data from Statista. WhatsApp users shared grievances of not being able to access the app via Twitter.
© Copyright IBTimes 2023. All rights reserved.