When Does 'American Gods' Season 2 Start? Premiere Date Revealed
The Season 2 premiere date for the Starz fantasy-drama, "American Gods," has finally been announced.
Fans can catch new episodes of the show, which is based on Neil Gaiman's novel of the same name, starting on March 10. The first season ran from April 30, 2017 to June 18, 2017. By the time the show returns, viewers will have had to wait almost two years for new showings.
If you haven't had a chance to watch Season 1, or just want to rewatch it to prepare for next year, Starz is broadcasting a Season One Holy Day Binge of "American Gods" on Dec. 29, beginning at 3 p.m. EST. All episodes are also available to watch on the Starz app.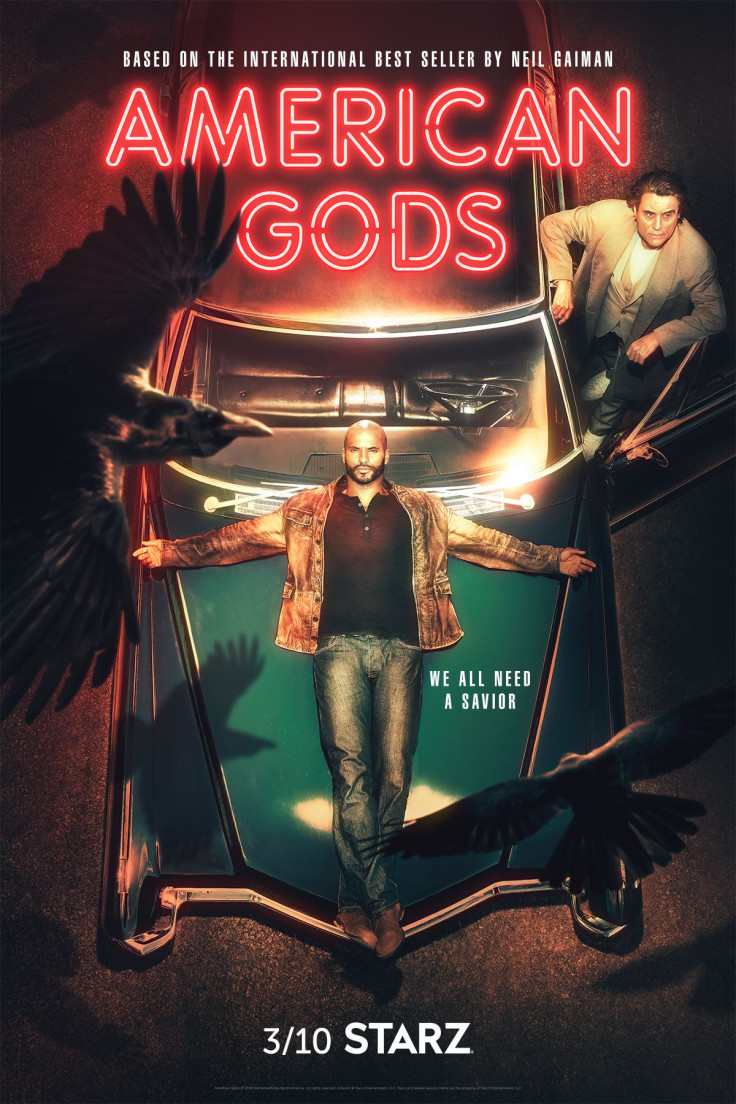 The show, which stars Ricky Whittle (Shadow Moon) and Ian McShane (as Mr. Wednesday), is a one-hour series about a war between Old Gods and New Gods. In Season 2, the battle heads toward a point of crisis.
"While Mr. World [Crispin Glover] plots revenge for the attack against him in Season One, Shadow throws in his lot with Wednesday's attempt to convince the Old Gods of the case for full-out war, with Laura [Emily Browning] and Mad Sweeney [Pablo Schreiber] in tow," the synopsis reveals. "A council at the House on the Rock explodes into chaos, sending deities both Old and New on quests across America that will converge on Cairo, Illinois: forcing Shadow to carve out a place as a believer in this strange new world of living gods — a dark world where change demands commitment, and faith requires terrible sacrifice."
The show is produced by Fremantle, and Jesse Alexander, Gaiman, Craig Cegielski, Scott Hornbacher, McShane, Stefanie Berk, Christopher J. Bryne and Padraic McKinley serve as executive producers on the series.
The eight-episode second season of "American Gods" premieres on March 10 at 8 p.m. EST on Starz.
© Copyright IBTimes 2023. All rights reserved.