Where To See Tuesday's Total Solar Eclipse Around The World: Viewing And Safety Tips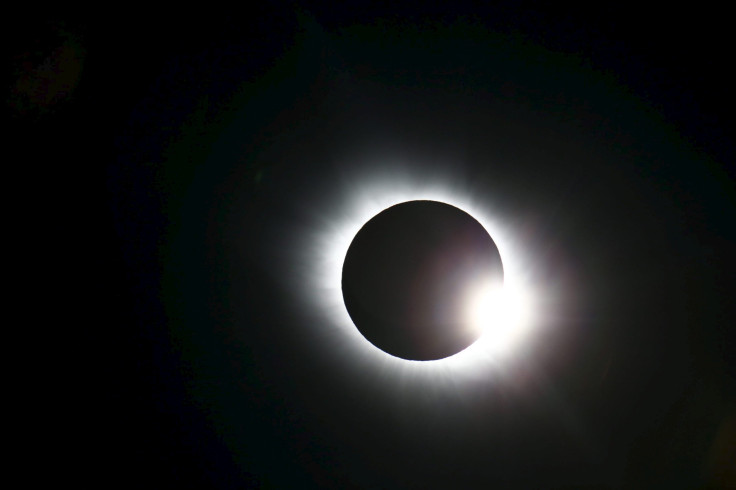 The first solar eclipse of 2016 takes place Tuesday. Indonesia will have the best view of the total eclipse, but it won't be the only country enjoying the event. Parts of Alaska, Hawaii, Guam and America Samoa will witness a partial solar eclipse. Here's our guide to safe viewing.
A total solar eclipse occurs when the moon passes between the sun and Earth. During the eclipse, viewers see the moon's shadow and the sun's corona. Indonesia, the Philippines, Borneo, Sumatra and Micronesia will be among the regions that can view the total solar eclipse on Tuesday. Totality occurs around 8:38 p.m. and 8:42 p.m. EST, according to NASA.
Palembang, Sumatra, will be the first major city to view the total solar eclipse. The area where the total eclipse will last the longest is not on land, but to the east of the Philippines in the Pacific Ocean.
Perhaps the most unique eclipse viewing party will take place on an airplane. There are several private flights, but there are at least two commercial flights that will observe the total solar eclipse, Mashable reported. Passengers aboard Garuda Indonesia Flight 649 and Alaska Airlines Flight 870 will be lucky enough to enjoy the eclipse as an onboard entertainment option.
While one does not need any protection to view a total lunar eclipse, anyone observing a solar eclipse should not look directly at the sun. There are several ways to safely view the event, according to NASA. The space agency does not recommend X-ray film, sunglasses or smoked glass despite their popularity. Ideally welder's glasses would be the top choice for safe total solar eclipse viewing, but any frames with aluminized screens will work. Amazon has several solar eclipse glasses available for purchase.
There are solar telescopes with filters equipped to view the total eclipse. A pinhole projector is another easy way to safely view the event. All it requires is a hole in a piece of cardboard and a large sheet of white paper.
© Copyright IBTimes 2023. All rights reserved.