White House Hack Is Proof Russia Is 'Reassembling Its Evil Empire,' Congressman Claims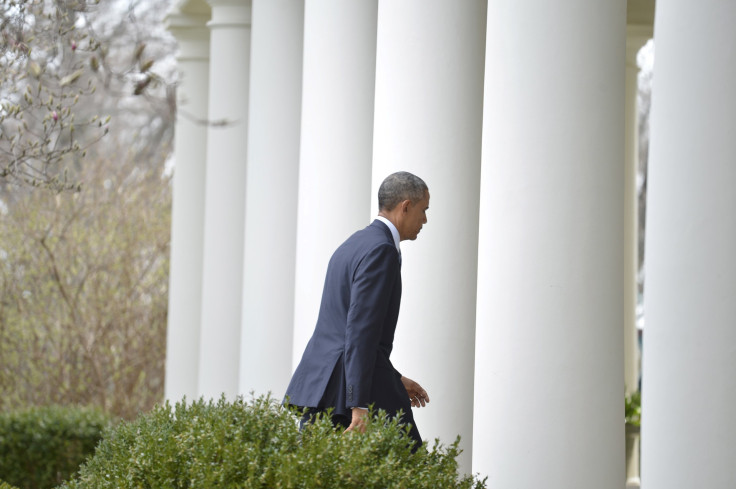 Russian hackers were recently able to breach "sensitive" computer networks at the White House after a large-scale attack gave them access to the State Department. The news was first reported by CNN, citing U.S. officials who had been "briefed" on details of the investigation.
The State Department was forced to shut down its email network after the cyberattack last year, which the White House said had allowed the hackers to access only unclassified material. CNN now reports that Russian hackers had access to details about President Barack Obama's schedule in real time – which is not classified, but considered sensitive information.
Politicians responding to the attack said it was evidence of Moscow's antagonism toward U.S. interests. The president's schedule was "very sensitive" information, and the attack is "indicative that Russia is reassembling its evil empire," Rep. Darrell Issa, R-Calif., told CNN.
The Secret Service along with the FBI and other U.S. intelligence agencies were working together on an investigation of the attack, which is believed to be one of the most sophisticated ever launched against the U.S. government. Investigators believe hackers broke into the State Department's network as a way to breach White House computers, according to the report.
Investigators were unsure whether the hackers still have access to the State Department's system, CNN reported. The agencies believe the breach began with a phishing attack – where one user on the network is conned into giving their credentials to a hacker through an email disguised as being from an official source. Phishing is a common cause of many large-scale intrusions.
Hackers attempted to remain anonymous by routing the attack through computers around the world, but the report says investigators have found evidence that leads them to believe the attack was orchestrated by employees of the Russian government.
"While I can't go into detail here, the Russian cyberthreat is more severe than we had previously assessed," James Clapper, the director of national intelligence, told a Senate Armed Services Committee in February, according to Fox News. "We foresee an ongoing series of low-to-moderate-level cyberattacks from a variety of sources over time, which will impose cumulative costs on U.S. economic competitiveness and national security."
As they have in recent years, U.S. intelligence agencies once again listed cyberattacks as the top danger to U.S. national security, ahead of terrorism.
Intelligence officials now cite cyberattacks as the No. 1 threat to U.S. security, ahead of terrorism. Washington and Moscow have engaged in confrontations in the past year, including disputes over the crisis in Ukraine and American military operations in Syria.
© Copyright IBTimes 2023. All rights reserved.